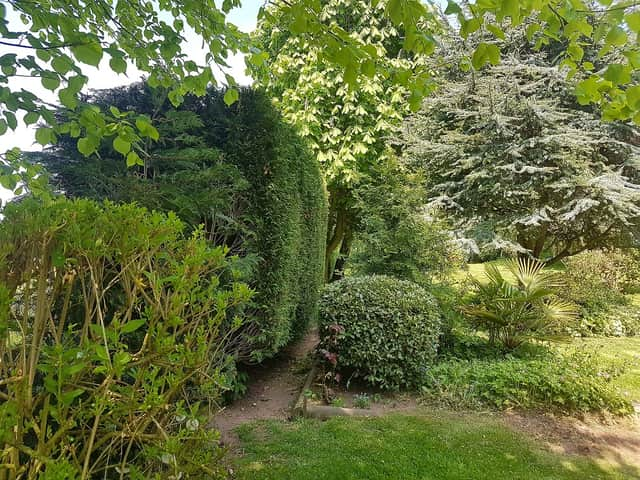 With almost 600 different species of birds living in the UK, and 2.5 million grey squirrels, there is plenty of wildlife out there to enjoy within your garden.
Garden building supplier, Tigersheds, linked with a range of experts to offer five useful tips on how to make gardens more wildlife-friendly.
For those looking to do a spot of bird watching, planting woody shrubs and small berry bushes can provide a perfect grazing spot for smaller birds. Low lying flowers are also a favourite with rabbits and provide some shelter for other small mammals.
Having a clean, available water source such as a birdbath, pond or fountain will provide a great place for birds to drink and wash. A water feature will not only attract more birds to your garden, but could be a draw for amphibians too. Be sure to keep it clean and refill it often during the summer so water will be available when the animals need it.
Having bird boxes can be a fantastic way of introducing shelter into your garden. They can be used by other animals too, such as bats or hedgehogs, who both like to nest in dark places. Natural roosting and nesting sites can be difficult for some animals to find, so providing a suitable shelter for them is important.
Planting fruit trees is a sure fire way to attract a wide range of British wildlife into your garden, they are particularly good for grey squirrels. Dropped fruit can also be a treat for other animals such as hedgehogs, foxes and even deer. Trees that hold their fruit throughout the winter have an even greater benefit for the animals in the colder months.
Choose flowers with insects in mind
Help the bees by planting flowers that they can visit all year round. In the spring; plant lungwort or aubretia, in summer; allium or catmint work well, and in autumn; dahlias will provide bees with a good source of nectar as the winter months begin to approach.
Kiarna Benson of Tigersheds said: "As we head into the warmer months, Brits love to pay extra attention to their gardens, whether that be updating their garden furniture or introducing new plants and flowers.
"But for many it's about welcoming wildlife back into their gardens. A successful garden for wildlife is built on four provisions: shelter and protection, food sources, water sources, and nesting areas. Paying attention to the types of flowers you plant also help some of our most important insects feed such as bumble bees."