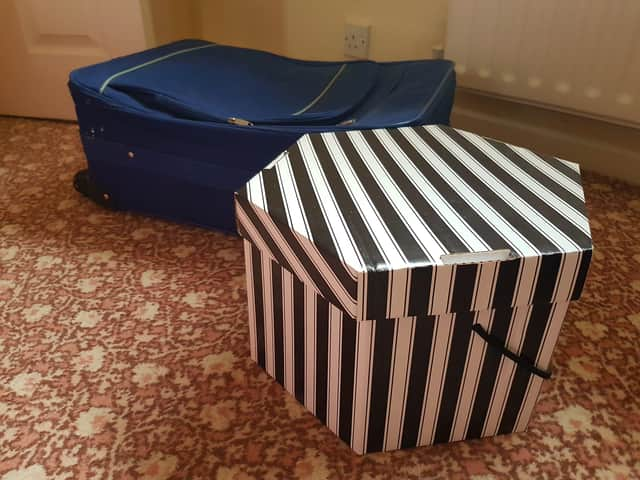 Moving to a new house can be an arduous task but when you are down-sizing from a family home and lots of space to a smaller property, it can be a daunting task.
With some careful planning, 'right-sizing' as opposed to downsizing can be a positive experience that sets you up for the future and fits your lifestyle.
Mark Hayward, chief executive, NAEA Propertymark, said: "The 'forever home' is quickly becoming a thing of the past, as more and more homeowners choose to 'right-size' later in life, and move into smaller properties.
"There are plenty of benefits to doing so, such as freeing up a bit of extra cash, having a more manageable sized home, giving you better access to local amenities and ultimately improving your quality of life.
"It's also great in terms of creating fluidity in the housing market, as it frees up three and four-bedroom properties for growing families in prime locations.
"However, moving to a new house at any life stage is no mean feat, and while the Government is working to improve the process, it's lengthy and stressful, with lots of boxes to tick and processes to go through.
"If you're moving to a smaller home, you also have the added task of needing to sort through all our belongings. Our top tips should help those looking to 'right-size' make the process as stress free and simple as possible"
A well-planned move is usually an easy one, so get organised. Start by making a list of all the tasks you need to undertake, and the timescale in which you need to complete them by. Knowing what you have to do, and the time you have to do it will make the whole process a lot simpler.
Realistically, if you're moving from a four-bedroom house to a two-bedroom bungalow, you're not going to be able to take all your belongings with you. When thinking about what to get rid of, be practical. You probably won't need the extra beds, mattresses and bedding, and do you really use that old pressure cooker in the utility room? Your loft, garage and kitchen are all rooms that tend to accumulate clutter you can live without, so they're a good place to start. If something is beyond repair or if you haven't used it for years, get rid of it.
Don't be afraid to be ruthless
Ditching clutter can be tough so it's important to be strong and decisive when doing so. Approach it as though you're having a spring clean, or a house detox. You'll feel cleansed and more optimistic about the move afterwards. For those sentimental items you just can't make up your mind about, offer them to a family member or put them into storage; you don't want to part ways with a family heirloom then regret it later. If you can't live without it, keep it.
Establish how much room you have
Understanding how much space you have will help you work out what furniture you should take with you, and which items you should sell, give away, or donate to charity. Draw up a to-scale floorplan so you can see how your existing furniture will fit into each room, and then measure your bigger items of furniture to establish how and if they'll fit.
Think about the additional costs
While downsizing will free up some of your funds (including lower energy bills, reduced maintenance costs and possibly a smaller council tax bill) there are one off costs to moving which can add up – and certainly cost you in the shorter term. It's important to factor in any estate agency fees, and you will pay stamp duty on any purchase in excess of £125,000. Other expenses include solicitor and conveyancing fees, a survey home buyer's report and removals which can all mount up.
Getting rid of your unwanted items
Selling items that you can't take with you, will give a welcome cash injection to help offset the cost of your move. You can do it really easily on online sites such as eBay, Shpock, Gumtree or even Facebook, and ask any potential buyers to come and collect items to stop you having to drop them off. Car boot sales are also a great way to get rid of items that aren't too valuable, but which are still taking up space. If you don't need to sell them, contact a local charity to see if they can sell or gift them to people that may appreciate them.