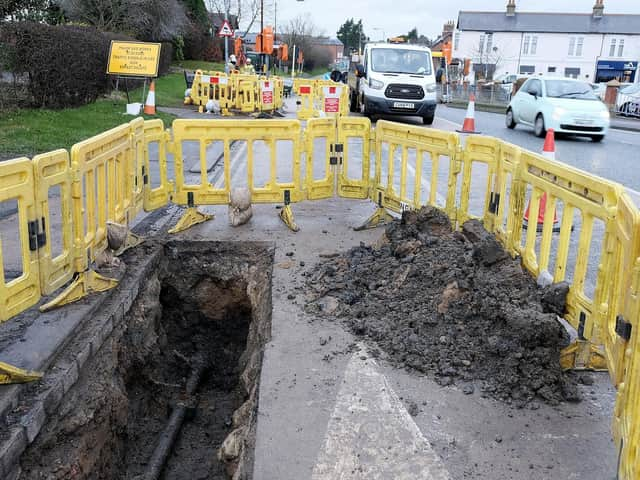 Road works are causing delays on Scalby Road,
Northern Gas Networks, which are carrying out the works near the junction with The Green, say these are to replace ageing metal gas mains in the road with more durable plastic pipes.
Temporary traffic lights are currently in place.
Further up the road, opposite the Coldyhill Lane junction, North Yorkshire County Council's HIghways Team are installing an underground fibre duct and cable.
Traffic building up at the temporary lights.
According to the county council's interactive road works map, gas works will continue until February 21 while excavation works are expected to be completed by January 30.
Gas works on Scalby Road.