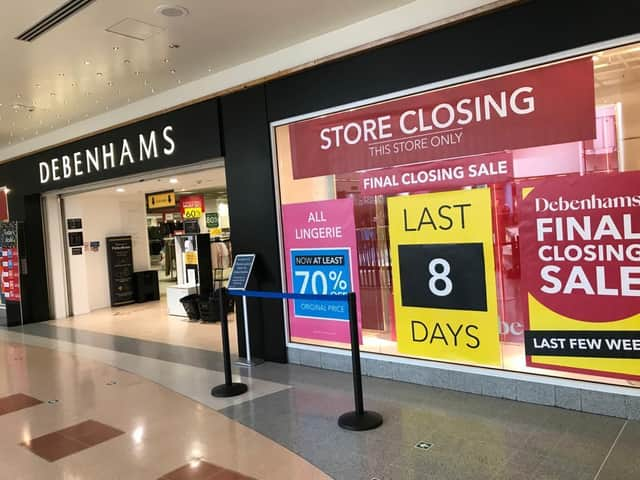 Poster in window displays countdown to Debenhams store closure.
Fashion retailer Boohoo bought the Debenhams brand and website for £55m earlier in the year, but the sale did not include any of the firm's remaining 188 High Street stores or its workforce.
The Scarborough branch initially survived a list of national closures after administrators failed to secure a deal, so news of the closure following the Boohoo deal came as a devastating blow for the town.
Sue Anderson Brown, Centre Manager for the Brunswick Shopping Centre, said at time: ""We are saddened at the announcement that Debenhams is set to close. This national news reflects the wider challenges facing retailers across the country and we will continue to support our stores during this period."
There is a poster in the store window counting down the days until closure.
The group had already confirmed that 52 of its remaining 101 stores will shut on Saturday May 8. It said the remaining 49 stores, will shut for good on May 12 and May 15 following its liquidation.
Shoppers will be able to pick up discounts of up to 80% as the last few outlets close their doors for the final time.