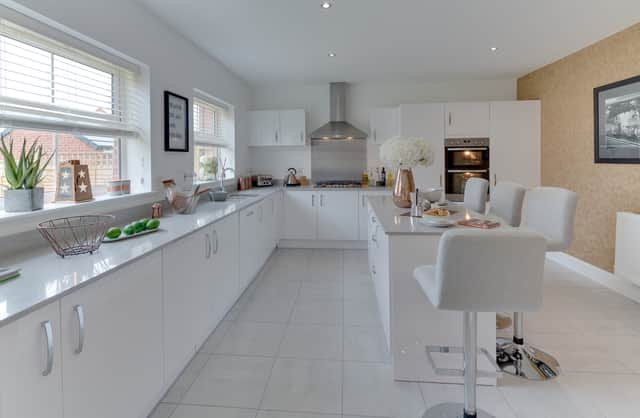 If considering a new look for your home in 2019, it pays to be well versed in trends that are flooding the high street.
New home developers and the stunning show homes that they create provide an ideal source of information as designers emulate current trends, and give practical displays to inspire.
Jeanette Holmes, interior designer to Miller Homes Yorkshire, said: "2019 will be an exciting year for interior design as we see a shift from the trends that were apparent in 2018.
"Geometric walls have seen a 225 per cent increase in searches in Pinterest, and shades of mustard and ochre, which we have actually already incorporated into a five bedroom show at Holme View in Scholes, are still top of the list to add some zing and vibrancy to simple schemes."
The Dulux 'Colour of the Year' is Spiced Honey, an amber tone with rich hues, and can be the basis for sophisticated or vibrant schemes depending on how it is paired with other colours and accessories.
"Last year saw the popularity of houses becoming homes with individuality expressed in our home accessories and personal items," added Jeanette.
"We expect this to continue into 2019 but also see texture play a significant part in defining trends which will be achieved by contrasting fabric types, wallcoverings (especially metallic), foliage and accessories.
"It is possible to embrace new trends on a small scale as well as starting from scratch with a blank canvas.
"A well placed accessory, new soft furnishings or a change of wall colour can all revitalise interiors that have become tired or where homeowners merely wish to change their surroundings."
Jeanette is currently working on a schemes for forthcoming developments in 2019 including Milby Grange, Boroughbridge.