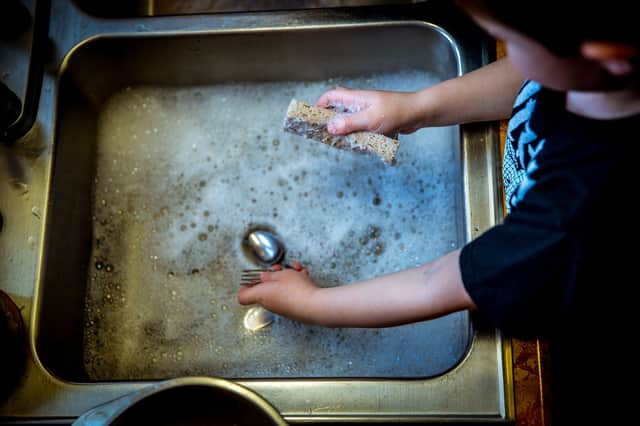 British parents have revealed the top methods they use to encourage good behaviour in their children.
A survey of 1,439 UK adults carried out by fuel supplier Emo Oil found that 68% believe it is important that children help out with household chores and tasks.
In fact, the average British parent starts to encourage their children to help out with household tasks from the tender age of just 6.
More than half (54%) of those surveyed said doing chores was the most popular tactic to promote positive behaviour.
These chores included washing up (39%), making the bed (35%) and setting the table (24%).
And it isn't just household chores which parents use to instil good discipline as 37% encourage their children to assist with looking after siblings.
Suzanne Waddell, group marketing manager at Emo Oil, commented: "The research shows that British parents believe it is very important to encourage good behaviour from a young age amongst their little ones, which can be done in a number of ways.
"Getting children involved in these simple tactics at an early age can be a good investment in order to teach life skills, and in their long-term discipline and behaviour. It doesn't have to be dull though, why not try to make it more fun for the children as well, by making a game out of it or encouraging them to sing songs when they are doing these tasks?"
Bristol is the number one city when it comes to parents who get their children to help out the most in the home, with 44% of local parents getting their kids to muck in with household chores. Following Bristol was Birmingham on 39%, Oxford on 35%, Cardiff on 31% and finally Edinburgh on 37%.