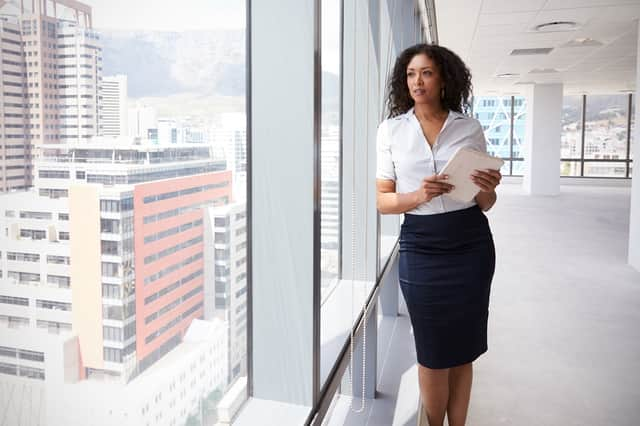 Property investment can sometimes be considered as a 'man's world'. However, new research out today suggests that women are just as likely to get into the lucrative market.
A study of over 1,000 people asked the UK population what they have invested in and what they'd consider investing in. Property investment won by a landslide as 40% of people said housing would be their first investment choice, if money was not an issue.
It seems that half of those have already done do so, as nearly a fifth (19%) of all respondents said they have invested in property already. The gender split was just as interesting, with 19% of men saying they have invested in property and women, beating them slightly, with 20% agreeing.
Nearly a quarter of both males (23%) and females (23%) said they have considered property investment, but are yet to take the plunge.
It's not just property that women are investing their money into, the second top investment for women was ISA's (19%), followed by jewellery and watches (13%), designer handbags (8%) and gold (7%).
Men in comparison prefer to put their money into other financial investments, with the top also being ISA's (24%) but then followed by shares (17%), stocks (12%), coins (10%) and cryptocurrency (5%).
Looking back at property, the participants were asked exactly what they'd look for if they were to or they have already made an investment. It seems women are a lot savvier than are given credit for when it comes to thinking about the important things when investing in property.
For females it was the location that came out on top with over half (57%) saying so. It was also the most sought out aspect for men, however they were marginally less enthusiastic about it, as only 46% agreed.
One thing that did win men over more than women was the rentability of the property, but only slightly with 29% and 28% agreeing respectively. Which could be why men were more likely to choose Greater London as the top location they'd invest in property, with 27% opting for this compared to only 21% of women. Perhaps the more lucrative choice as the capitals rental market is renowned for being a high earner.
When asked why they would invest in property (or why they did) there was an interesting split between the two genders. 39% of women said they'd do it to invest for their future, compared to only 30% of men. Whereas 36% of men said they'd do so to make money, in comparison to 30% of women.
Andy Foote, director at SevenCapital, who conducted the research, says: "It's intriguing to see what the difference is when it comes to investments and the gender splits."
"There are some common myths that are being blown wide open and we can see from our research that whilst rationale for investment varies the preconception of a gender split, at least in property just isn't true."