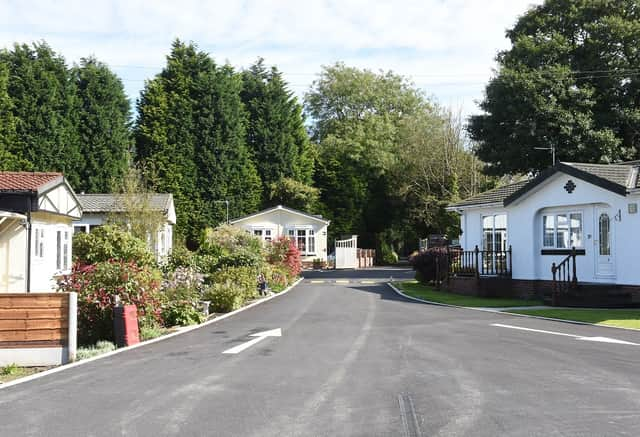 An ageing population in the UK has led to a greater demand for homes that suit the needs of today's pensioners.
An increasing number of over 45's are seeking to downsize and, coupled with a change in legislation that now sees residential park homes accepted as a dedicated form of housing, Yorkshire based Serenity Parks, is working to provide homes that promote the advantages of park home living.
"The response to our first two developments in the North West of the country has been immense, proving that retirement homes in small communities really are what astute buyers are demanding," said Gary Burns director of Serenity Parks, based in Doncaster.
"Both of our initial parks have undergone a programme of change making them developments that have attracted a high sales rate, and two fantastic communities have been created by our residents."
A significant investment was made to acquire the parks and refurbish them to standard, while also fulfilling part of the company's clear growth strategy. The acquisition and creation of more parks is focused across the entire country. Plans are in place to double the size of the portfolio year on year over the next three years and to offer prestige park home communities in desirable areas.
"Serenity Parks was launched to support the aging population of the UK and to support the housing and accommodation trends that were clearly evident," said Mr Burns.
"The baby boomer generation, whether single, in a couple or perhaps sharing as friends, want high quality homes that are accessible and well equipped making them a tangible alternative to living in a community, but not actually being part of that community. We take great pride in creating a lifestyle that actively encourages positive engagement to establish interaction and a support network."
Gary concluded; "Perceptions of park home living have definitely changed especially with the over 45's who enjoy the financial freedom and community engagement that such lifestyles offer. It's great to see the opportunities to support these perceptions and for us to play our part in creating parks of exemplary standards."