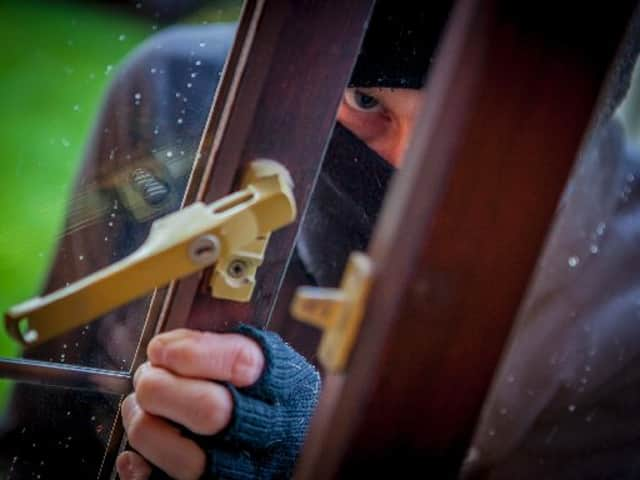 Home security is paramount in this run up to Christmas, as West and South Yorkshire are revealed to be among the top five regions for recorded domestic burglaries last year.
Burglary figures for West and South Yorkshire were topped only by London and greater Manchester during 2016 according to data gathered through Freedom of Information requests by Terry's Fabrics.
West Yorkshire suffered 13,711 domestic burglaries that year, and South Yorkshire 6,804.
London was the biggest offender, with 43,019 domestic and 25,398 commercial burglaries committed over 12 months. The Greater Manchester figure was 16,883.
West Yorkshire was also the third top region for 2016 recorded commercial burglaries with 12,129 such crimes. Again, only London and Greater Manchester suffered more.
In December, families across the UK are preparing for the Christmas season, and leave homes filled with gifts, while visiting family and friends. A shorter working month means businesses too are vulnerable to opportunistic thieves.
The research revealed that 15,288 domestic burglaries were reported during December 2016 - the highest level of the crime across the whole year. And 10,710 commercial burglaries were reported during the month.
Paul McGuiness of Terry's Fabrics, said: "It is truly shocking to find out how many homes and businesses fell victim to burglaries last year, especially in December, when homes are preparing for the Christmas period.
"If you are planning to leave your home unattended for long periods of time over the holidays, make sure you take the necessary precautions, such as setting an alarm, keeping expensive presents out of view and and making sure curtains and blinds are closed to help conceal your valuables."