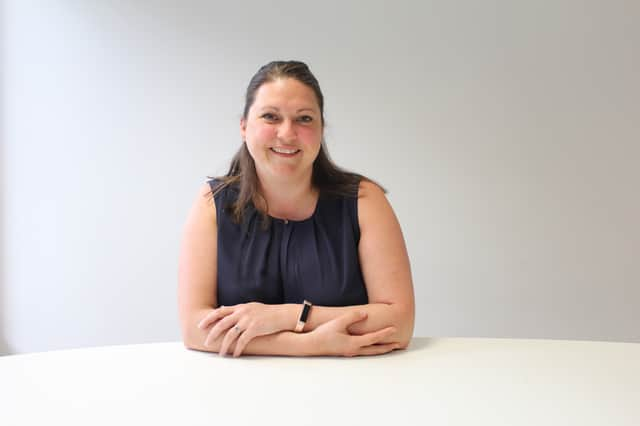 Ten of Yorkshire and Humber's top young surveyors have reached the shortlist of the 2018 RICS Matrics Young Surveyor of the Year Awards, to compete for the 'UK Young Surveyor of the Year' title.
Despite the industry being largely male dominated, seven of the 10 shortlisted candidates from Yorkshire and Humber are female. This year's shortlist of over 60 nominees is made up of surveyors from across the UK (including the Midlands, London, Scotland and Northern Ireland).
Each of the shortlisted nominees from Yorkshire and Humber is now up for the following category accolades, as well as the overall 'Young Surveyor of the Year' title:
Apprentice of the Year - Laura Rafferty-Trow of Spectrum Solicitors Ltd in York
Building Surveying - Nicola Booth of Barnsley Metropolitan Borough Council, Vicky Green of Trident Building Consultancy in Leeds
Land (Rural and Urban) – Anita Rigall of Brown & Co, East Yorkshire
Quantity Surveying & Construction – Richard Shaw of Turner & Townsend in Leeds, Scott Wadsworth of Wates Construction in Wakefield
Valuation – Lucy Edwards of Valuation Office Agency in Sheffield, Lucy McDowell of Lambert Smith Hampton in Leeds, Rebekah Donaldson of Allsop in Leeds, Vijay Singh of Lambert Smith Hampton in Leeds.
The annual awards celebrate the diverse range of young talented surveyors, trainees and apprentices, aged 35 and under, who are role models in helping to shape and advance our communities. They also recognise influential future leaders of the surveying profession who have made a significant contribution to the built environment.
There are eight category awards in total with others including Asset & Facilities Management, Project Management, and Mentor of the Year. The overall 'UK Young Surveyor of the Year' title will go to the category winner who also demonstrates an unwavering commitment to inspire the next generation and improve the industry and profession.
Head of the judging panel, Anna Keys, a quantity surveyor at calfordseaden LLP and chair of the RICS UK Matrics Board - a networking and support group for young surveyors - said: "We are facing some of the biggest market changes our industry has ever seen, as well as rising skills shortages, but our shortlist is testament to the fact that our profession is rising to these challenges and continuing to maintain and deliver exemplary built projects that are having a lasting positive impact on our communities and wider economy.
"Many of the shortlisted individuals are actively involved in leading innovative initiatives and activities to encourage the next generation to consider a career in the industry, whilst others have achieved outstanding career success, or enjoyed fast career progression as they've demonstrated they have the skills and expertise to make them a valuable asset and ambassador to the profession."
She added: "I'm delighted that our shortlist includes a healthy mix of both men and women from all backgrounds and we look forward to celebrating the winners in RICS' special 150th anniversary year."
The winners will be announced at a black-tie ceremony on November 30 at Riverbank Park Plaza in London.