Which is the best indoor bike rack for storage? We review free-standing and wall-mounted options for your home
Don't like bikes clutter up your hallway. A great bike rack will ensure compact, easy storage
Monday, 13th September 2021, 3:36 pm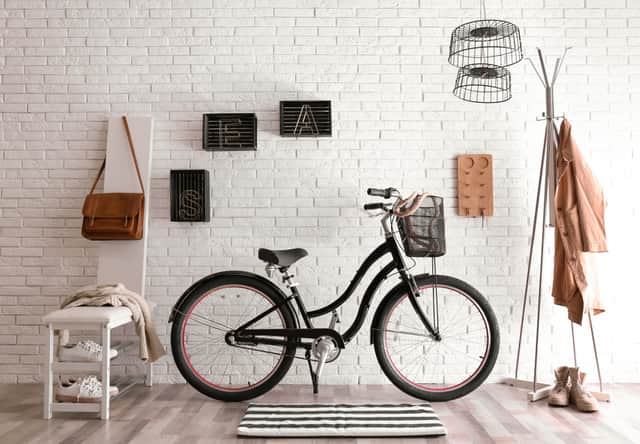 Which is the best bike rack for storage? We review indoor bike stands
This article contains affiliate links. We may earn a small commission on items purchased through this article, but that does not affect our editorial judgement.
Finding a place to store your bike can be a problem when you have lots of bikes, equipment and gear associated with riding.
With modern living not always making it easy for people to have lots of spare space, clever design has enabled bike racks to fit into our furniture and into our homes, often making the bike itself a centrepiece.
In this article, we'll look at the best bike racks for indoor storage, whether that be in the garage, the shed or in the home.
What should I look for in a bike rack?
There are many different types of racks available and they can range in price, but the good news is that largely you don't have to spend too much money.
Simple stands are available from as little as £15, and they're super simple and lightweight meaning you can cart them round with you if you travel with your bike or move house.
Wall-mounted options are also very popular - many of these devices add extra security that make it nearly impossible to rip the device off the wall or your bike itself.
Wall mounted racks also can be designed in a minimalist way, meaning the bike can hang off them attractively - great if you've got a custom-made road bike for instance that you'd like to show-off a bit.
You'll also need to think about the amount of bikes you're storing - there are options we've tested that store two, three, or even up to five bikes in a row or one on top of each other.
You can also get storage solutions that are mounted on a hinge - allowing you to push bikes out of the way if you need to get past or behind them.
Material wise - look for something sturdy like steel or wood and be sure your bike is compatible - it's best to check this before you mount or put your rack up as some of them don't work with certain wheel or handlebar types.