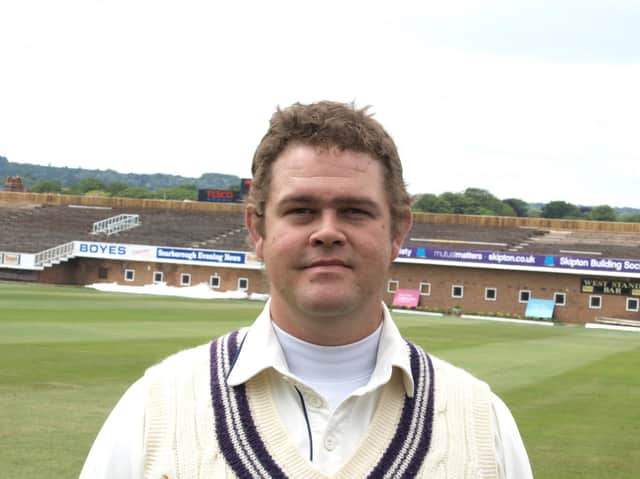 Former Zimbabwe international and Scarborough CC captain has been named as the club's new coach
The former Zimbabwean cricketer has shared his delight at taking on the role and is looking forward to the 'exciting times ahead'.
He said: "Scarborough Cricket Club has always been really close to my heart and it's nice to be back involved.
"It's really exciting times at the club and from a club cricket point of view, the squad seems to be building nicely and it's great to see players sticking with the team.
"I'll be rolling plans out in the next few weeks for all three squads and making sure that we combine this with the junior section."
Rinke is keen to have all the coaches working together to make the transition between juniors and adult cricket smoother.
He added: "It's going to be all about bringing the coaches together and ensuring that we are all working the same.
"Everyone will have a role to fulfil, whether that is on the field or off it and I'm sure that everyone will give 100% to bring the best out of the club."
Despite Scarborough having a smaller catchment area for players, the new head coach is hoping to bring more local players to North Marine Road.
"You can sometimes see girls and boys losing interest at 15 or 16 and it's vital that we retain players and bring them through.
"I want more local players playing for the club and with a strong structure in place, I'm sure we will be able to do that."
Former Staxton player Adam Hargreaves has signed for the club alongside South African batsmen Duncan Brown.
These new additions take the club's number of new signings to eight after the earlier signings of James Wainman, Dan Robson, Cian Dickinson, Rinke, Joe Davies and Adam Newington.