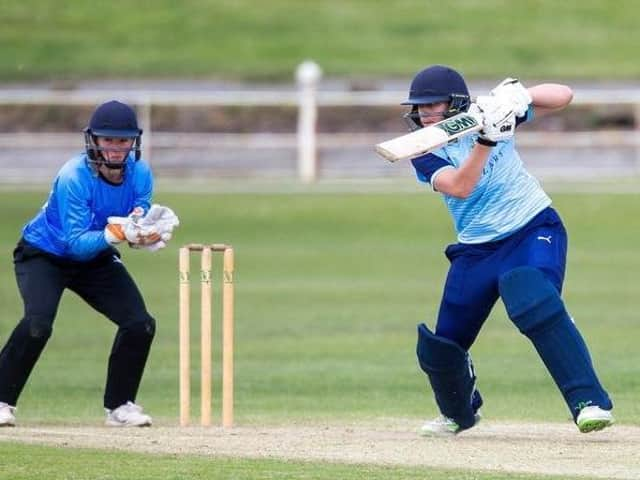 Leah Dobson has been called up by the Diamonds
Teenage batting all-rounder Dobson's name was on the list when Head Coach Danielle Hazell announced her squad for The Northern Diamonds 2020 campaign.
The Diamonds are a regional women's cricket team representing Yorkshire, Durham and Northumberland.
A one-off 50-over competition, split in to north and south conferences, will take place from August Bank Holiday through until the end of September.
The competition name was unveiled by the ECB last week as The Rachael Heyhoe Flint Trophy, after the 1973 world cup winning captain and pioneer for the women's game. The competition will culminate in a north vs south final on September 26.
Hazell said: "I'm really excited about the squad we have put together, there is a real blend of youth and experience.
"This competition is a fantastic opportunity for women's cricket and in these challenging times, it's great to get the game up and running."
The Diamonds start with a game at Edgbaston against Central Sparks on Saturday August 29.
SQUAD: Hollie Armitage, Ami Campbell, Leah Dobson, Helen Fenby, Phoebe Graham, Jenny Gunn, Bess Heath, Rachel Hopkins, Sterre Kalis, Bethany Langston, Katie Levick
Alex Macdonald, Rachel Slater, Ella Telford, Layla Tipton.