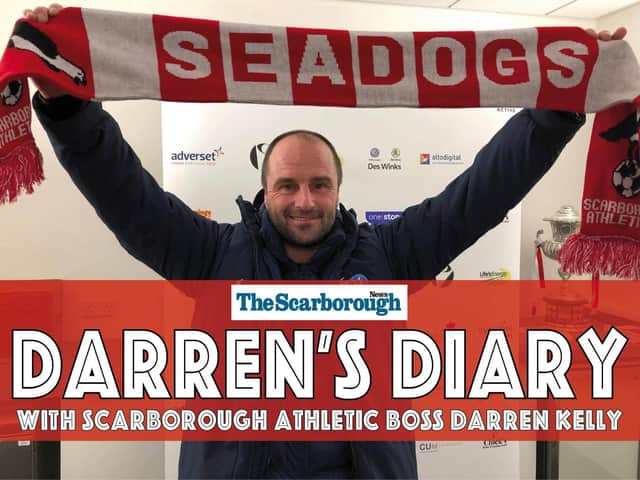 Boro boss Darren Kelly's column
It's not an ideal situation at all, but when the holiday was booked I was in a different role at Hyde United that allowed for it.
I will be kept up to date regularly by the coaching staff and will ultimately still pick the team for the three games – I have 100% faith in the players and staff to produce positive performances and results.
It's incredibly important when you suffer a disappointing defeat that you bounce back in the following match and the players did just that after the disappointing result at Buxton.
Everyone was disappointed with the Buxton performance and result – nobody more so than me – so it was great to see the group bounce back with a resolute performance and a thoroughly deserved three points.
Morpeth came with a very physical approach and it was fantastic to see the team stand up to that and not allow themselves to be bullied - whilst not dropping down to their level.
Boxing Day's win just showed the value of having James Walshaw in our side.
I love Wally and have done for a very long time and he's really doing the business for us at the moment.
Every team needs a Wally in it and I hope he will still be a Scarborough Athletic player come the start of next season.
He has been playing with an ankle knock recently and we will have to manage that going forward - but a lot of the players have been battling through the pain barrier for the cause.
Chris Dawson still has a bit of a groin issue, Josh Barrett took a whack against Morpeth and battled on and T'Nique Fishley was rested as he looked jaded against Buxton – all will need to be monitored.