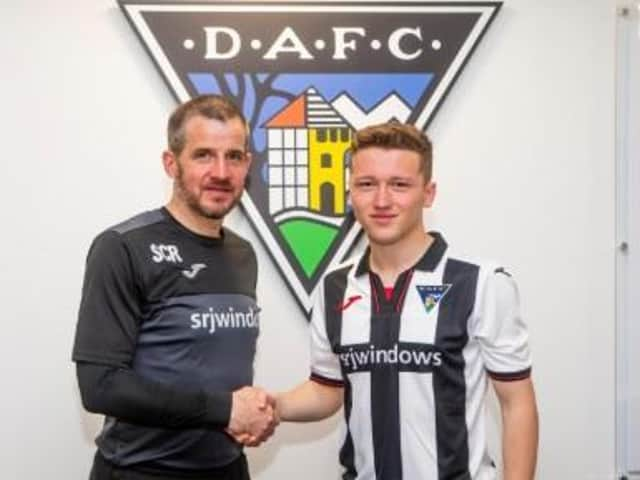 Ex Boro full-back Matty Bowman
The Scarborough born footballer left his home team Scarborough Athletic in search of regular first team football and moved on a two-year deal to Scottish Championship side Athletic.
He said: "I'm really enjoying it up here in Scotland, it's been a challenge but the experience of being around the first team has helped.
"Being on the bench for a few games has got me involved and playing a pre-season game against Hibernian gave me the perfect opportunity to get some game time."
Bowman continues to remember his time at Boro fondly.
He added: "It's always a real pleasure playing for your hometown club, but when full-time football comes along you can't really turn down the opportunity. I'm working closely with the coaches on the defensive side of my game, which is positive.
"I've been back down to watch Boro and hopefully they'll be successful under new boss Darren (Kelly).
"Things seem to be a little more positive and hopefully the club can go in the right direction."
The former Middlesbrough and Hull City youth academy player is hoping to follow in the footsteps of former team-mate Michael Coulson.
"Michael (Coulson) had a similar journey to me and hopefully I can reach the heights of where he played at.
"He returned to Scarborough after a successful career and returning one day would be nice.
"At the moment I'm really enjoying life and taking it one week at a time."