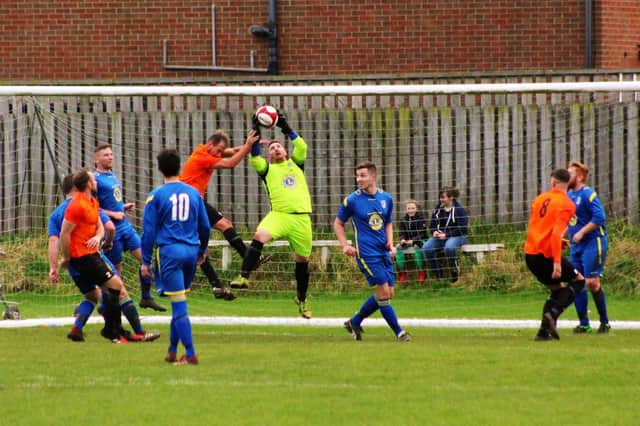 Filey Town in action against Edgehill
Town secretary Andy Micklethwaite said: "League champions Filey Town are to pull both teams out of the Scarborough and District League .
"The first team have applied to enter the East Riding County League and have been informed by Secretary Roger Smith they'll accept them into the Premier Division.
"As other clubs are struggling we are wanting to progress and we feel this is an oppurtunity to do so.
"Our reserves are applying to the Beckett Football League as there is so much uncertainty at the moment regarding local football."