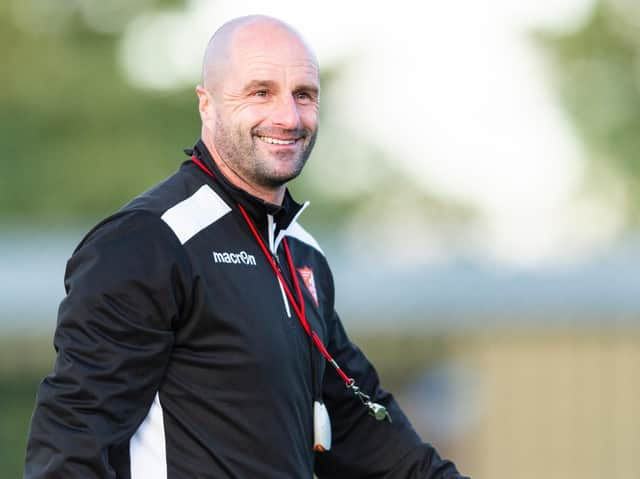 Boro manager Darren Kelly
Speaking during his Q&A with The Scarborough News, Kelly said: "I'd walk to Scarborough to sign a contract.
"If there's a contract on the table waiting to be signed I'll be there.
"I think with everything going on with Covid, it's been put on the back burner but we have spoken about it, the board have been absolutely fantastic with it all and there's probably a few more pressing issues with Covid.
"I think I have shown my commitment and loyalty to the club - I have had quite a few offers of things at a higher level in a few different roles which I have turned down.
"I'm very committed to the project - it's going to be a fantastic project - I know what we need to get promoted and get to the next level.
"My project here it Scarborough is something I am 100% committed to. I want to be successful here at Scarborough and whether that be two years, three years or four.
"I have a great relationship with the supporters and everyone connected with the club and a great relationship with the board.
"It's a role I want to be in for a number of years and I am committed to - but I can only speak on my behalf.
"If there's no contract to sign, I am still fully committed to the club and the project."