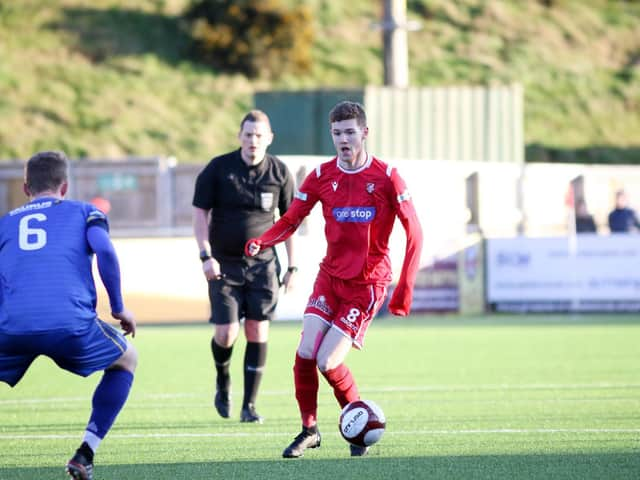 Kieran Glynn in action for Boro last season
Glynn, 22, impressed during his spell on loan with Boro and admitted in March to the Scarborough News that he would like to stay with the Flamingo Land Stadium club.
Boro boss Darren Kelly admitted last month that he would like to keep Glynn at Boro.
He said: "I would absolutely love to get Kieran back at the club for next season and I have been working hard to do just that.
"I don't think Salford will extend his deal there and we will be speaking to him once we have things sorted budget wise.
"He's one hell of a player, so gifted in possession and I know he really loved his time with the club both on and off the field.
"The fans really took to him and likewise the other way round, so let's see what we can do to get him back in."
The other players not retained by Salford are Josh Askew, Craig Conway, Darron Gibson, Kyle Letheren, Chris Neal, Michael O'Connor, Nathan Pond, Devante Rodney, Mark Shelton and Scott Wiseman.