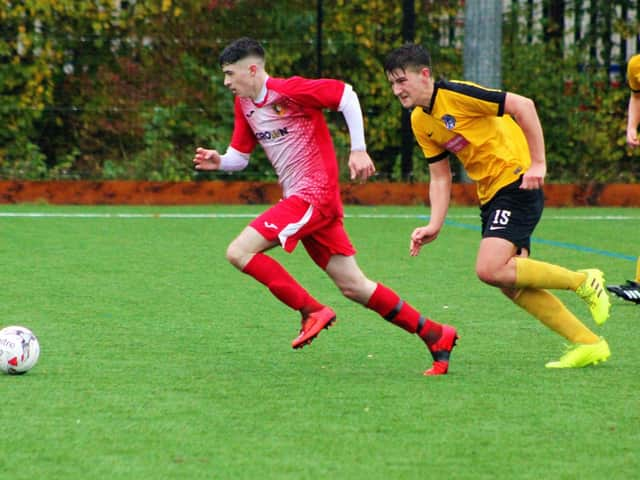 Edgehill Reserves in action
The provisional date for the first division is Saturday October 3.
Teams would now play each other twice, although clubs had voted for three times.
The second division would kick off a week earlier than this, on Saturday September 26.
League secretary John Orrah said: "The League Management Committee decided that giving a provisional start date towards the end of September/early October gave clubs a chance to prepare properly on the field and put into place safety measures regarding Covid and the FA guidance off it.
"We are all too aware that this horrible disease hasn't gone away and things could change at any moment, but also took into account the fact clubs are training and playing friendlies already and the restart is the next step.
"We wish all our clubs all the best for the coming 2020-21 season but also want them to stay safe and follow the guidance from both government and the FA."
The Saturday League Cup and League Trophy would start after the Christmas and New Year break.
Teams who go out in the first round of the League Trophy will go into the Frank White Cup.
These details were revealed on social media by the league on Monday evening, and the league were also keen to emphasise that all games must follow government and FA guidelines
This also includes current friendly games for all local teams.