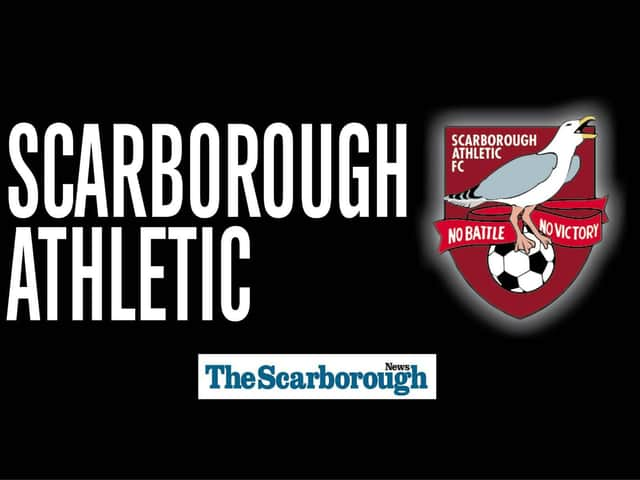 Boro junior football news
Scarborough Athletic Under-19s won 7-2 at home to Kader FC at the Flamingo Land Stadium in their cup quarter-final.
Boro's quality came out on top in a competitive and fiery encounter, with a hat trick from debutante Lewis Gibson, a brace from fellow forward Aidan Crawford, whilst midfielder Liam Love and the versatile Max Wright scoring one each to send the young seadogs into the Semi-Finals of the competition for the second time.
Boro U19s are to play their semi-final fixture this Sunday on the road at Cargo Fleet Juniors.
Boro U19s Photo by Morgan Exley
The Under-15s lost 4-0 at home to a strong Marton side in the semi-finals of the Junior County Cup, with Brooklyn Tigers tackling Brooklyn Lions in the other half of the draw.
Athletic Under-14s also lost 2-0 on the road to another Marton side in the same round, with the victors heading to the final of the County Cup.
In league news, Athletic Under-11s won their mini-league over the weekend, an excellent achievement by the young team in their second season together.
The Boro Under-14s maintained their fine form since returning to action with a comfortable 6-0 victory over Brid Rangers.
A delightful piece of trickery from Ryder Greening followed by a calm finish gave SAFC an early lead, with this followed by a Harry Southwick netbuster to take the game to 2-0.
Bridlington battled hard but tired in the second half, goals from Connor Webster (2), Jake Gallagher and George Birley completing the scoring on a wet and windy morning in Filey.