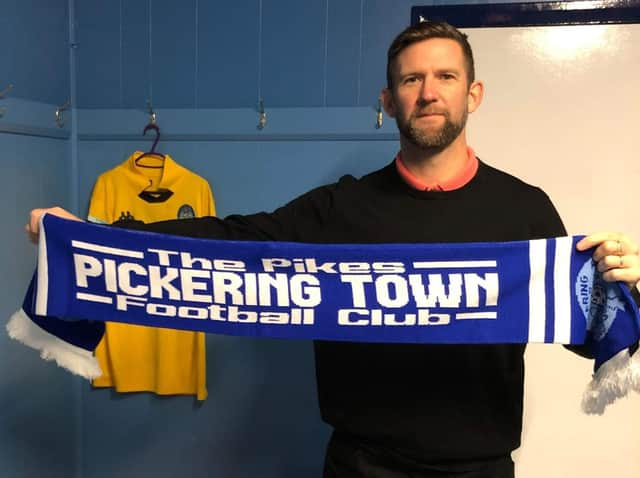 New Pickering Town manager Steve Roberts
Roberts agreed a deal to take over at Mill Lane after the Pikes decided to call time on former boss Denny Ingram and his assistant Ryan Blott's time with the club after a disappointing season to date.
He said: "It was a tough decision to leave Scarborough Athletic.
"I've been there five to six years and I absolutely love the club but when the job became available I couldn't really turn it down. Since leaving I've had loads of messages from fans and it's been a pleasure reading the support."
Tony Hackworth is Steve Roberts' new number two at Mill Lane
The FA Cup run which ended in a defeat at home to Hyde was one of Roberts' favourite memories of his time with the Seadogs.
He added: "Coming back to the ground was a real special moment but that winning goal and replay against Stratford has to be up there as one of my best memories.
"The promotion winning day and that whole season was brilliant to be a part of and I'll always remember it."
The former Boro coach believes that Pickering can survive relegation, despite them sitting bottom of the BetVictor North West Division having picked up just 11 points from 22 games to date.
"I know that we can turn things around at the club and I'm ready to get my hands dirty. It'll be tough but eventually results should turn around and we will pick up points." Roberts added.
"I'm looking at adding a few new players to the squad and myself and Tony (Hackworth) are working hard to build confidence in the squad."