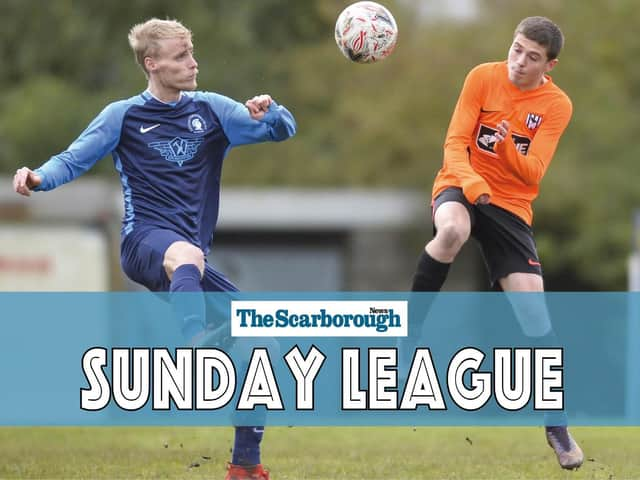 Sunday League
The league was halted by the FA's decision on Monday to postpone all grassroots football for the foreseeable future.
Scarborough Sunday League fixture secretary Steven Frederiksen said: "I don't think it was a surprise that grassroots football, and our league, was suspended earlier this week.
"This is an unprecedented situation, the country has not experienced anything like it since World War Two, so we are urging the clubs to be patient at the moment."
Frederiksen, who also manages Division One club Cayton Corinthians, added: "We cannot make any decisions on who has won the league as there are still quite a few games to be played, with the first division sides playing each other three times and the second division four times.
"There are still a number of sides in each league who can win the title so it would be very harsh to hand the title to the teams at the top as we stand now.
"These kind of decisions will have to come from above our league, we will have to defer to the North Riding FA to make such a call.
"I am sure over the coming weeks we will be discussing such matters with the county FA."
The football season often has to cram in a lot of games in April and May to be finished in time for the pitches to be clear for cricket, which adds further complications.
Frederiksen said: "When I played for Sherburn we often had to play a lot of night matches at the end of the season to make sure the pitch was available for the village's cricket team.
"Also a lot of the lads from our team were cricketers so if the season overlapped you could have a lot of teams struggling for numbers."