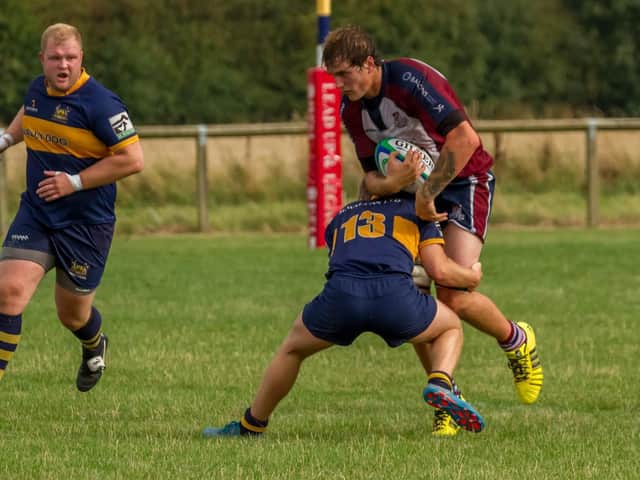 Scarborough RUFC's Luke Brown
Brown has been fortunate to continue working throughout the past year and has kept in touch with his teammates despite being away from Silver Royd.
"It's a really frustrating time for us all and hopefully we will be back at the club soon," he told The Scarborough News.
"I've not been able to get on zoom much for the sessions but before the lockdown, everyone had built up well and we were all excited for the season.
"I'm lucky to have been working but going up to the club was always a boost for me and gave me and the other players a break from reality."
Head coach Jones has played a huge role in ensuring that the players continue to stay fit and healthy, with weekly zoom calls keeping the squad together.
He added: "Matty and the staff have been unreal, introducing zoom workouts and sessions which we can all get involved with.
"We still have to prepare as if we have a season ahead of us and hopefully things will look a lot more positive in the next few months."
The former Whitby RUFC players is missing rugby more than ever and is already looking forward to things going back to normal.
He added: "I'm in need of some rugby in my life, just to give me that weekly break from work and everything.
"I guess we'll just have to see what happens over the next few weeks and hope that we will be able to return to the club to play some rugby."