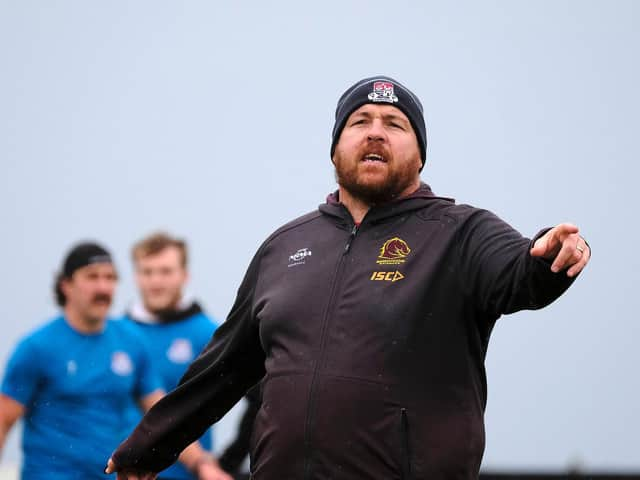 Scarborough RUFC coach Matty Jones
Having been put in a third national lockdown, it was announced that all community rugby would be suspended. Jones believes that all the hard work from the past few months will sadly go to waste.
"It's a huge setback for everyone involved in rugby and it's a shame that all clubs will see that hard work wasted," he told The Scarborough News.
"It's not ideal at all, but it's out of our hands and it looks like we might be waiting a little bit longer before rugby returns to Silver Royd."
The former player is keen to focus on the positives and believes that his players will be in a better place to tackle the lockdown.
"It'll be tough because guys will be going back to their own individual training and we have to rely on them to continue the hard work.
"As a coaching team we knew that some players struggled with being away from the club and it's our job to ensure that we keep the squad motivated and feeling good."
Jones fully understands that the RFU have a big decision to make regarding the new Yorkshire Coast & Wolds league and whether we will see a March start for the league.
He added: "It's going to be a really tough decision and it'll all depend on the window that we get to play the fixtures.
"Ideally we don't want to be going into May or June to play games and then starting again in August so it's all about considering the options and working to find the solution."
For many players at Silver Royd, it will have felt like a never-ending pre-season, but Jones agrees that there should be no excuse for his players to return unprepared, adding: "The lads have been doing a lot of work at home and the results have been pleasing.
"It's all about the mental side of things and being motivated to train hard and be prepared for the season.
"The news knocked me back a bit, but it was vital that I spoke to the group and established goals to make sure that we are all staying focused."