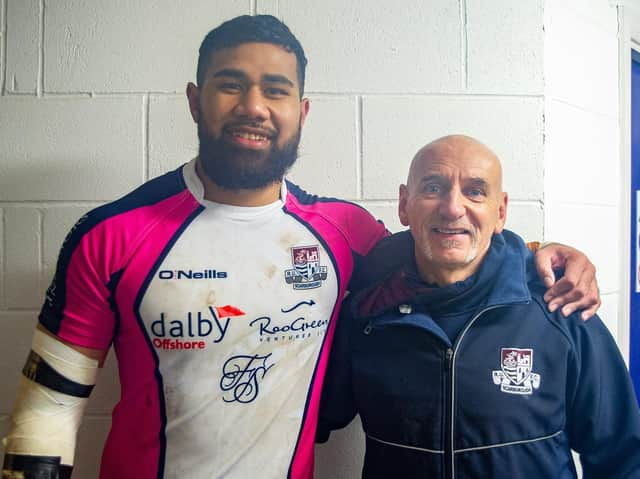 New Scarborough RUFC signing Komiti Tuilagi with coach Simon Smith
Tuilagi came off the bench in the 21-12 defeat against Pocklington and made an immediate impact as he bagged a try.
"It's a lot more physical but I like it," said Tuilagi.
"The forwards seem to get used more than the backs which is good but it's a shame the weather affected the game.
"I was so keen to start the game but I'm happy with the time that I got on the pitch.
"I'm looking forward to putting on the jersey again.
"I thought I wasn't going to play this week as I'm still getting used to the way we play and the lads, but I can't wait for the next game.
"The lads are great and I'm enjoying the whole atmosphere at the club, I got a good reception today which is always a positive for me."