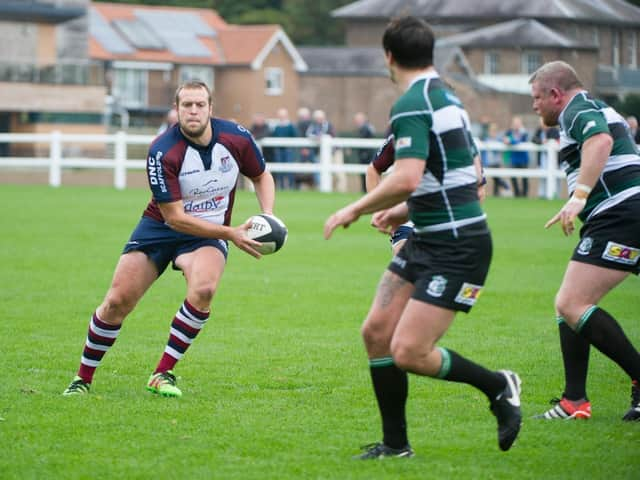 Tom Ratcliffe on the ball
Ratcliffe kicked two crucial penalties late on to give his side a comfortable lead and is keen to keep this momentum going.
"It was a must win on Saturday and I feel like we are building momentum," admitted Ratcliffe.
"We made too many errors in the first half, but we knew that if we stayed in the game, we'd be able to use the conditions to our favour."
"I was able to guide the lads and control the game by kicking into the corners and making it a bit easier for our forwards.
"We haven't had the best luck in recent weeks and I believe that things are starting to change and go our way."
Scarborough sit in sixth position in the North One East standings and travel to local rivals Driffield on Saturday with Ratcliffe expecting another tough game.
The Scarborough fly-half added: "Driffield are very similar to us and play a good style of rugby.
"Hopefully we will get a good following of fans and that we can continue to build on our recent performances.
"It'll be nice to finish the season with a few more wins and go into next year with confidence."