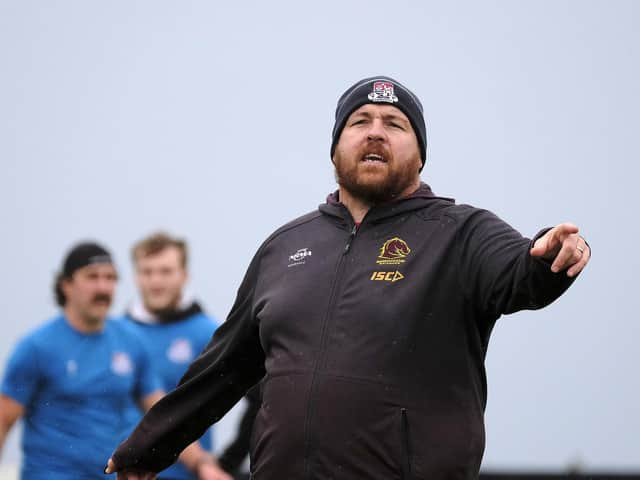 Scarborough RUFC coach Matty Jones
With the fixtures for the Yorkshire Coast & Wolds league being released, Jones is ready to step up training sessions.
He said: "I was delighted with our first contact session and all of the lads enjoyed it.
"It's important for us to manage the contact levels for the lads because they've had eight to nine months without it.
"It'll be a case of building it up slowly and ensuring that everyone keeps fit and healthy."
Jones believes that the physios at Silver Royd will play a huge part over the next few months and is hopeful of having a fully fit squad when the new league begins against Malton & Norton.
"Joe (Marshall) suffered a nasty injury in the session but thankfully he hasn't broken a bone," added the Scarborough coach.
"We're very lucky to have a high quality of physios and they'll be working really hard to make sure that we are all prepared for the new season."
The Christmas break presents Jones' side with more time away from the club but the head coach is keen to ensure that fitness levels remain high.
He added: "I'm going to make sure that the team work hard over Christmas and prepare as best as they can.
"We can't just turn up in January with no preparation because all our work prior to the break will be for nothing."