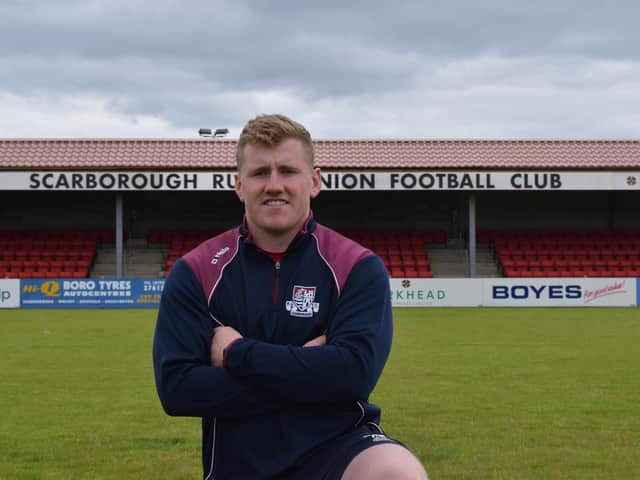 The new Scarborough YDO Charlie Cartwright
Following former YDO Stuart Smyth's departure and the ongoing Coronavirus pandemic, the club have taken their time in appointing Cartwright and he is delighted to be at the club.
"I'm delighted to be joining the club and it's a really exciting opportunity for me," he told The Scarborough News.
"The role came through Matty (Jones) and we've both done coaching together so it was nice of him to push the opportunity my way."
The former Pocklington and Doncaster Knights academy hooker insists that the facilities at Silver Royd are equally as good as some of the top clubs that he's played against.
He added: "The facilities are outstanding and having come from a Championship side, they are just as good which is amazing for a club at this level.
"I only had one meeting with Mike (Holder) before I'd realised just how forward thinking the club is and how they want to progress and continue the development from the young kids up to the first team."
Cartwright is preparing to focus on the youth in the club and help them develop towards county and 1st XV rugby.
"The development of players is probably the area I enjoy most about coaching and I want players to aspire to play at the highest level possible," he added.
"We'll be working very hard to put plans in place for the youth in the club as soon as the season is given the green light.
"I want to try and keep children as keen as possible and I'm sure that as people slowly return to the club we will see a buzz back at Silver Royd."