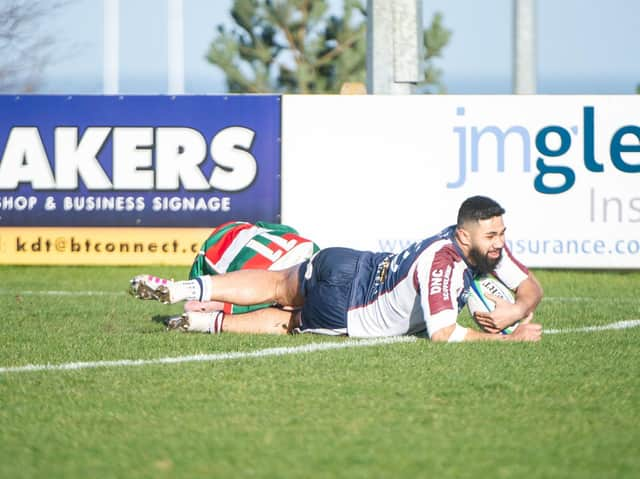 Komitit Tuilagi scores a try for Scarborough
The home side have been boosted by the return of Matty Jones to the squad.
Scarborough coach Simon Smith said: "The team news is positive for the Durham City match as we have Matty Jones available again for us, which is a big boost for tomorrow's game.
"I think we were unlucky in the last game against York, we may have lost 31-14 but we put in a very good performance against a strong side that are deservedly top of the table.
"Durham City just beat Pocklington by a point last week and have been on a good run recently, we beat them 14-13 at their place earlier in the season so tomorrow will be a tough game.
"But on our home pitch and with the home crowd behind us we will be looking to do well tomorrow."
City have only lost one match in North One East since the Christmas break which has allowed them to pull away from the relegation zone and into 10th place, their latest success the 15-14 triumph at Pock last Saturday.
The hosts welcome back Will Rennard and Sam Jackson to the starting line-up tomorrow, both having started the York game on the replacements bench.
Jones and Jordan Holloway are back on the bench after missing the previous match, while Chris Purdy is missing and Angus Frend is on the bench.