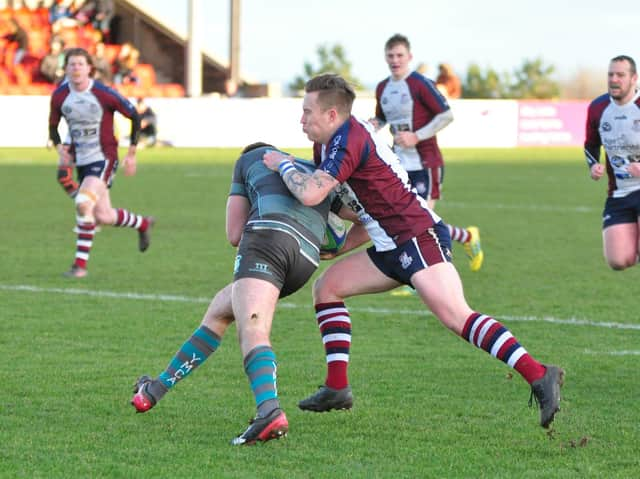 Scarborough RUFC's Jordan Wakeham in action on Saturday. Picture by Andy Standing.
The 22-year-old's treble inspired Simon Smith's side to a much-needed win in North One East, putting a halt to a run of six games without a win.
"Getting such a big win was exactly what the team needed," said Wakeham.
"It was my first hat-trick which felt really good, but it was more about the team and picking up a really important win.
"Hopefully that will give us the boost we needed to push on now and move our way back up the table."
Scarborough RUFC have a rest this weekend before a tricky trip to Moortown next week and Wakeham is expecting a tough test.
"All away games in this league are tough and Moortown will be no different," he added.
"I think we'll all be glad of a rest this week."