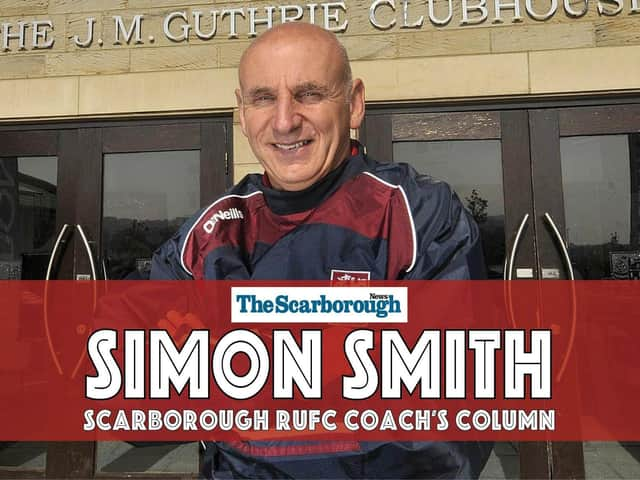 Simon Smith's column
That said, we weren't pleased with the performance in the first half.
We coughed up possession far too often and allowed Huddersfield to play far too much, especially in the first 10 or 15 minutes of the game.
Heading in at half-time, we were slightly fortunate to be leading by the margin we were and I don't believe anyone was happy with the performance during the break either.
It was moments of brilliance that got us into the lead, rather than us playing to the game plan that we had set up and producing any team tries.
The one thing that remained a constant throughout was the defensive performance of the team.
That effort and determination really did lay the platform for us and allowed us to pull clear at the end and play some real champagne rugby to stretch our lead.
Yes, Huddersfield are going through a tricky patch at the moment and have their issues, but you can only beat what is in front of you and it was a real potential banana skin for us on Saturday, given the poor run of form we've been on heading into the game.
It was really important for us to get the win and put our poor run to bed, especially as we now go into a rest week before a tough trip to Moortown next week.
Jordan Wakeham's hat-trick was the stand-out on Saturday and he'll get the headlines, but it really was a team effort and Jordan will be the first person to tell you that too.
He is very talented young player and has been one of the club's most consistent performers in my time as coach here, and also beforehand too. Jordan is under pressure from another hugely talented player, Lewis Cowlishaw, for his place in the side and knows he has to produce the goods - and he is demonstrating the importance of competition for places with his performances at the moment.
We'll enjoy a rest this weekend and then start to prepare for Moortown.