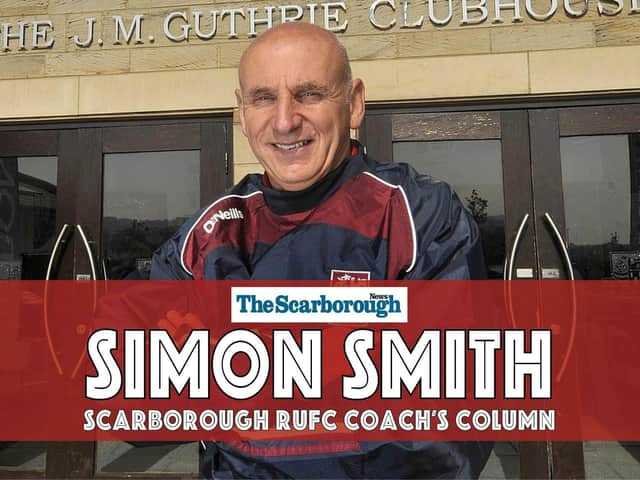 Simon Smith's column
We made basic errors and that's what ultimately cost us the result.
There's no doubt that Moortown will finish in the top half and their home form this season has been a strong point for them.
To lose Matty (Jones) and Aaron (Wilson), who are key first team players, is a big blow for us and other players will have to step up in their places.
Both of them are key players and they lead throughout games so we need to make sure that we don't lose this side of our game while they're out.
As a side, we battled throughout the game and our second half display was much better, which we should be pleased with.
I was delighted to see Sam (Jackson) score his first try on debut and he's been training extremely hard recently so his call up was deserved.
At the outset I would have taken two points from the game, but we were a try short so we need to put things right against West Hartlepool.
All teams are in the same boat and all have issues with player availability or injuries so we need to make the best of a tough situation and get a run of wins going.
We edged a victory when we played them in October and I believe that we can pick up another win if we get the basics right with our key players back.
They will want to put in a good performance and we will need to be at our best if we want to pick up the points.
I'm hopeful of having a few players back and this will strengthen us as a side but we need to make sure that we get the basics right.
Based on what I talked about earlier, it's difficult to predict games in this league, which makes them all a unique challenge.
West Hartlepool's league position doesn't reflect their recent positive run of results and I'm sure they will want to continue this on Saturday.