SIMON SMITH: League re-shuffle may be on the cards
The RFU's decision to end the season did not come as a huge surprise, but it will be interesting to see what happens with promotion and relegation.
Friday, 27th March 2020, 11:59 am
Updated
Friday, 27th March 2020, 12:00 pm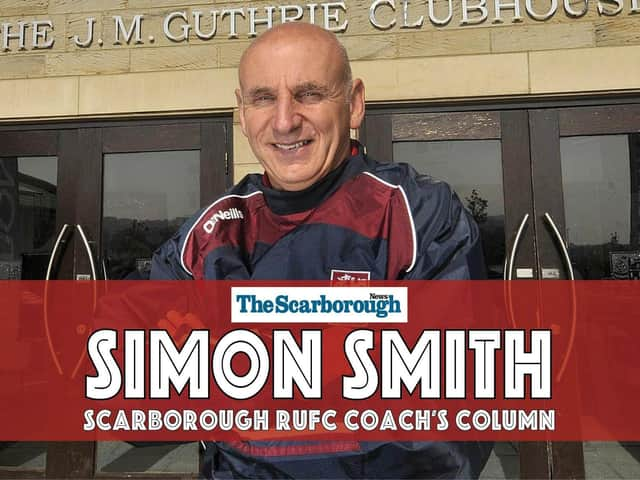 SRUFC coach Simon Smith's column
The RFU had been looking to have a re-shuffle of the leagues in the Northern divisions at the end of next season and they had been consulting clubs about the scenarios which could occur.
South divisions have 12 teams and in the north we still have 14 in each, so all the scenarios the RFU put forward in the consultations involved the leagues having 12.
This break because of coronavirus gives them the ideal chance for these changes to be brought in a year early and we could start with a new-look structure, hopefully in September.
We are eighth in North One East, and if they take the final standings as their guide for where teams will go we could be right on the edge of such decisions as to which teams would go up, down or stay at a similar level.
York were well clear at the top of the division, while Huddersfield YMCA and West Hartlepool were well adrift at the bottom so the RFU have some big decisions to make if they do change the league constitution.
The RFU is trying to decrease the amount of games players have each season, although in our case we already look after our players well as few of them play every game.
When I played you all played 32 or 33 games a season, two training sessions a week and a game every week.
Today's players seem to have a number of other priorities away from the game which almost acts as a way of maintaining player welfare.
The main worry for clubs is the two home games lost, which means two matches' income would be lost.