SIMON SMITH: We need to start games stronger
We have spoken a lot as a group recently about the importance of starting quickly.
Thursday, 9th January 2020, 12:30 pm
Updated
Thursday, 9th January 2020, 12:31 pm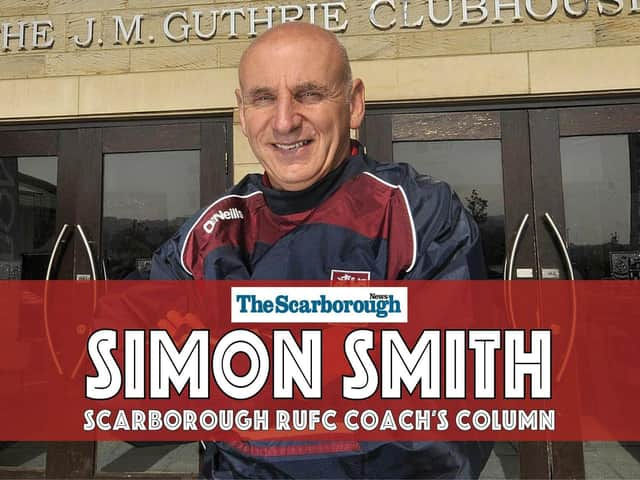 Simon Smith's column
That was even more important on Saturday given that Kendal had travelled a long distance, so to start so poorly and allow them to move 12-0 ahead was incredibly frustrating.
I have to say, after that poor start, I was very impressed with the character and application of the players to get themselves back into the game, then go ahead, took a big effort.
It was good to get the two bonus points on the board as we've relied on these to keep us safely in a midtable position this season and it helps to keep picking up points, even in defeat.
We were pleased to welcome back Nino Cutino, Phil Watson and Chris Purdy on Saturday - their experience is key for us, especially in difficult patches like we are experiencing at the moment.
Yes, we still have a lot of exceptional players missing, but we really need to address the slow starts we're making to games - particularly this week as we make the long trip to the North East to take on Percy Park.
It won't be an easy proposition by any stretch as they're involved in a relegation battle and need to pick up wins to move up the table - but we need to go there and put in a big performance to try and get back to winning ways.
As a leadership group we met at the beginning of the week to look at our half-season review and also to look at what we can do to ensure we start games in a more positive fashion going forward.
We welcome back Jonty Holloway and Euan Govier this weekend, but Phil Watson and Chris Purdy are unavailable for selection.
Angus Frend returns to action after missing Saturday's game through injury.
It looks like Ben Martin could be out for a while longer as he follows concussion protocol, and captain Drew Govier is also going to be on the sidelines for a while with his broken hand.
Komiti Tuilagi is back in training and we hope to have him back out on the field in the next few weeks.
We have some important games coming up so it will be vital to get all our key players back on the pitch.