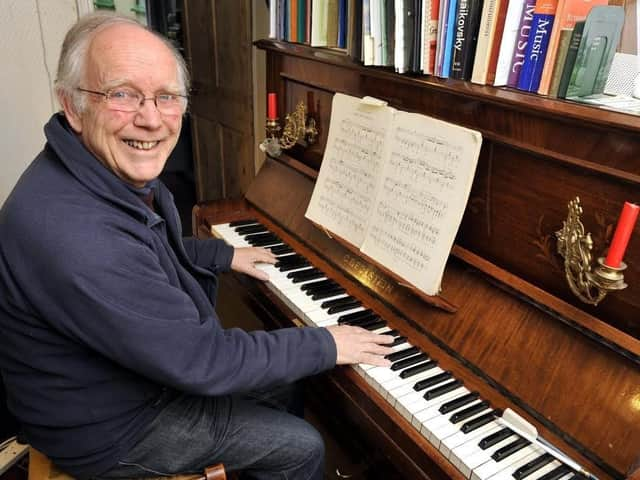 Pianist Frank James
Frank, who lives in Staintondale and played with Scarborough Symphony Orchestra as well as being an accompaniest for choirs in the region, retired from public playing in March after breaking his hand.
Soon afterwards he met the owner of Beck View Studios in Scalby. "I decided that if I could get my hand back into some sort of playing shape it would be a nice project to record a CD without having to travel too far - something which I'd been intending to do for some years. Call it a way of celebrating retirement," said Frank.
"I recorded the tracks just before Christmas and by the time we had finished the mastering and sorted out the artwork for the sleeve the dreaded virus had struck.
"However, the CD is now available."
Frank James Plays Piano includes:
Bach - C major Prelude / Schubert - Gb Impromptu / Chopin - Eb Nocturne / Chopin - C# mi Nocturne / Chopin - Berceuse
Rachmaninov - C#mi Prelude / Grieg – Butterfly / Greig - Last Spring / Schumann - Traumerei / Schumann - Romance F# major / Liszt - Consolation Db
Mompou - Cancion y Danza No.6 / Granados - The Maiden and the Nightingale / Granados – Spanish Dance No.5 / Debussy - Arabeske No.1
Debussy - Fille aux Cheveux de Lin / Debussy - Clair de lune / Janacek – On an overgrown Path No.1, 2, 3
CDs are now available to order at £10 incl. postage.
To place your order please email Frank at [email protected] with your name and address and the number of copies you would like. Payment either by cheque or Paypal