New exhibition at Scarborough Art Gallery – The Printmakers Council 1992-2019
The second selection from a nationally important collection of new prints will go on show at Scarborough Art Gallery this week.
Monday, 27th January 2020, 12:20 pm
Updated
Monday, 27th January 2020, 12:20 pm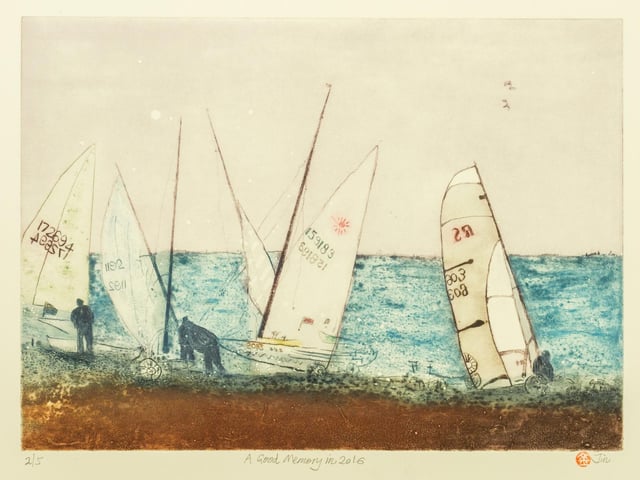 New exhibition at Scarborough Art Gallery The Printmakers Council 1992-2019 opens next month
The Printmakers Council 1992-2019 will feature work by leading printmakers including prizewinners from the council's biannual competition.
It follows on from the successful first part of this exhibition at the gallery last summer.
All the work has been donated to Scarborough Art Gallery by the Printmakers Council and marks the start of an ongoing relationship between the gallery and the council which will see regular donations of work to create an important national archive of fine art printmaking in Scarborough.
The council, a national association for the promotion and encouragement of printmaking in all its forms, was founded in 1965. One of its founding objectives was the creation of a comprehensive national print archive of contemporary printmaking.
The work has been selected from its members, with one print from each participating member. No restrictions were placed on subject matter, method or date, other than that the artist had to have been a member of the council when the print was produced.
Simon Hedges, head of curation, collections and exhibitions at Scarborough Museums Trust, said: "The exhibition will include a wide and rich variety of contemporary prints showcasing many different print processes."
The Printmakers Council 1992-2019 is at Scarborough Art Gallery from Saturday February 8 to Sunday April 26.
The gallery in The Crescent is open Tuesdays to Sundays (plus Bank Holiday Mondays) from 10am to 5pm.
Entry is free with an annual pass, which costs £3 and gives the bearer unlimited access to both Scarborough Art Gallery and the Rotunda Museum for a year.