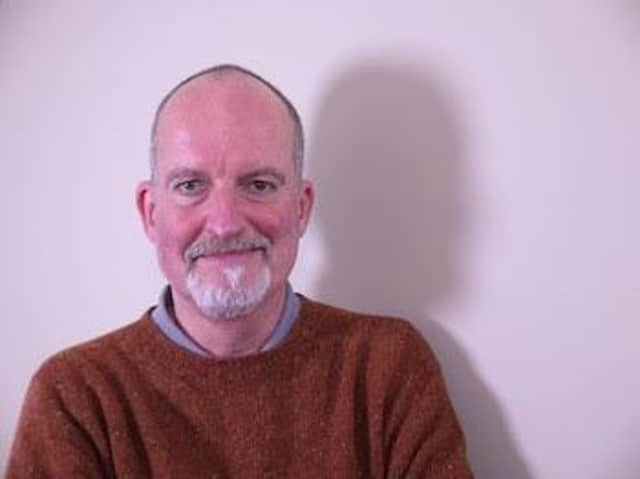 Adrian Friedli
The new interim head of the Scarborough gallery and studio spaces is Adrian Friedli.
"It's been a privilege to work with all the highly creative people who have contributed to our work over the past 12 years and, when I stand down as director at the end of May," said Stuart.
"I'm sure I'll miss the sense of achievement this brings. I'm delighted to be able to introduce Adrian Friedli, who's been working with our trustees and artists over recent weeks, and will continue as consultant director for the rest of the year. I know that I'm leaving Crescent Arts in excellent hands and will follow its future path with interest."
The studios and gallery are in The Crescent, next to Scarborough Art Gallery. It is currently closed because of the coronavirus pandemic.
"I'm excited to have been appointed by Crescent Arts' trustees to continue working with them as the organisation goes through a process of change and development," said Adrian.
"Building on its many achievements and key role as a creative hub supporting artists under Stuart's tenure as director, the next phase for Crescent Arts will include focus on diversity and inclusion across its work, and foregrounding opportunities to foster creative learning.
"The impact of Covid-19 underlines the contribution a thriving, relevant and accessible Crescent Arts can bring to the cultural life and well-being of people in Scarborough and the wider region," he said.