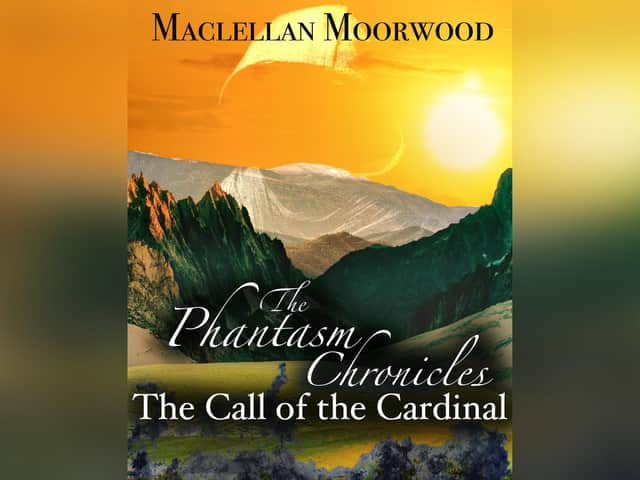 Front cover of the book.
Christopher Maclellan Moorwood, 32, of Hunmanby, had the idea of writing a fantasy trilogy for some time and took the opportunity during lockdown last March to make it happen.
'The Call of the Cardinal' is the first book in the trilogy 'The Phantasm Chronicles' and is set in the fictional world of 'The Cloven Empire'. Christopher started the writing process two years ago when he decided to bring together the collection of notes he had been keeping over the years, and make his fantasy world finally come to life.
Christopher said: "I always wanted to write a book, set in a whole new fantasy world. Whenever I had a new idea I would write it down on a piece of paper and I ended up with a collection of notes going back years.
Christopher Maclellan-Morwood.
"I have been a primary school teacher for ten years, and teaching creative writing to children really helped to inspire me along the way.
"I started writing the book two years ago but used lockdown last March to really focus on getting it finished. I got into a routine of writing every evening."
Christopher is born and bred on the Yorkshire Coast and took a lot of inspiration from its beauty when creating The Cloven Empire.
He said: "I would often drive up to the North Yorkshire Moors and sit in my car and write up there.
"A lot of the landscape in my book is influenced by the outstanding natural beauty that we have around us in Yorkshire.
"I guess you could say it is a love letter to the beauty of this area."
It was important to Christopher for the characters he created to be relatable, he said: "Growing up I never had a character I could relate to, so I wanted to create characters that are real and have flaws."
"The book explores identity and hopefully sends the message that you should accept who you are and be proud of yourself."