Scarborough writer releases updated version of book detailing town's 60s music scene
A Scarborough writer has released an updated version of a book he wrote about the rock music scene in Scarborough in the 1960s.
Thursday, 1st April 2021, 4:53 pm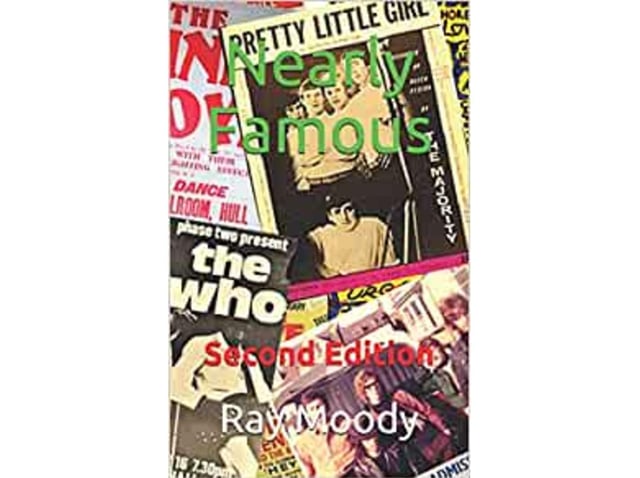 The cover of the new book. Picture Ray Moody.
Ray Moody first wrote The Sounds of the Cities: 'Nearly Famous' in 2001 to share his memories of the rock scene in Scarborough Hull and the East Riding throughout the 1960s.
Since its publication he has received many photographs from people who were in the scene at that time and has decided to rerelease the book to include them and a record of the rock groups that were active in the area during the decade.
"I had no intention of doing it at first," Ray said. "But I had all these new photos."
The author Ray Moody. Picture: Ray Moody
The new paperback is titled just Nearly Famous and tells the story of how the rock music scene developed, including those bands who tried to reach the heights The Beatles reached, and didn't get there.
"When I was 13 I was in a band in Hull, in 1965," Ray said, "We never got beyond youth groups and church halls but I would watch Beat Nights with local bands.
"I wanted to write about the heroes I grew up watching.
"It is a lasting legacy of a music scene which will soon be forgotten."
Ray grew up in Hull and when he failed to hit the big time with his band he became a lecturer in business and computing at Hull University which he did for many years before retiring and moving to Filey in the 90s.
He added: "In Scarborough all anyone ever spoke about was Robert Palmer but there were thousands of other good groups that never made it."
The book, Nearly Famous (Second Edition) by Ray Moody, is currently available from Amazon.