See Scarborough's Egyptologist Joann Fletcher at town's Books by the Beach - plus other Yorkshire links to event
There's a strong Yorkshire feel to this year's Books by the Beach starting with local born British Bake Off winner David Atherton.
Friday, 28th May 2021, 10:48 am
Updated
Friday, 28th May 2021, 10:50 am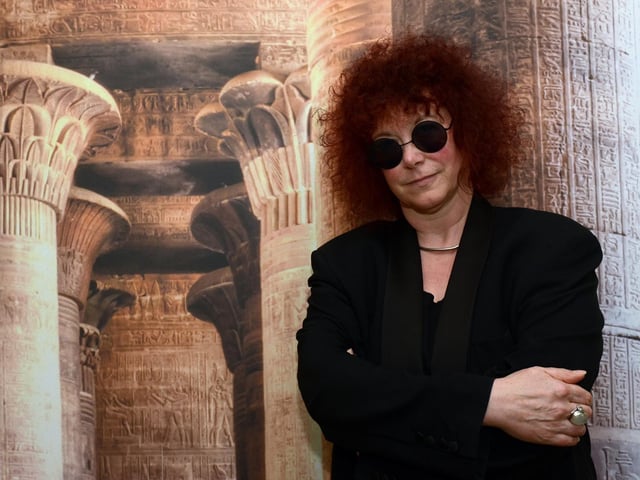 Professor Joann Fletcher will be at Books by the Beach in June
David grew up on the edge of Whitby and his family still live there.
He has been influenced greatly by his mum's baking and his new book Good to Eat highlights his talent for making recipes healthier and tastier.
David's work as a global health adviser has taken him around the world from Malawi to Papua New Guinea, and Ethiopia to Myanmar.
He enjoys the food culture on the trips and shares these experiences through the recipes in his book.
The festival runs from Saturday June 12 to Sunday June 13 and David will be talking about his new book of healthy recipes at St Mary's Church on the Sunday at 3pm.
The church in Old Town is the perfect setting for any Bronte event as it's next to the final resting place of Anne Bronte.
The Yorkshire-born Brontë sisters appear at the festival in the guise of super sleuths. Best-selling Rowan Coleman has created a mystery series starring the sisters in the Brontë-inspired pen name Bella Ellis. She will be transporting us back in time to Victorian England on Saturday June 12 at 1pm.
Julian Norton is the star of Channel 5 series The Yorkshire Vet. Based in the Thirsk practice of James Herriot, Julian spends his working week in and around the Dales.
At the festival he will be introducing his new book All Creatures and telling tales of the animals he helps at Queen Street Church on the Sunday at 5pm.
Award-winning journalist Horatio Clare lives and works in Hebden Bridge, West Yorkshire Horatio is a travel writer but his new memoir Heavy Light takes us on a different journey.
It's an exploration of breakdown, recovery and healing. It's a tribute to those who cared for him and also an insight into the way mental illness is treated. Horatio's event is at the YMCA Theatre on Sunday June 13 at 10am.
Tickets for the festival finale are selling fast for Books by the Beach favourite Joann Fletcher. Scarborough-based Egyptologist Joann is advisor to many museums and professor at the University of York.
Author of nine books, she has appeared on TV including BAFTA-winning Mummifying Alan: Egypt's Last Secret.
On Sunday June 13 from 7.30pm at Queen Street Church she will be sharing secrets from the Egyptian coffins.
Tickets for events should be bought in advance at the Stephen Joseph Theatre box office or via www.booksbythebeach.co.uk
Horatio Clare tickets are available from YMCA box office which is open Mondays, Wednesdays and Saturday afternoons and online at www.ymcascarborough.uk site.