Cult film Withnail and I gets special screening at Scarborough's Stephen Joseph Theatre
Much-loved cult British dark-comedy Withnail and I earns ia special one-off screening with an introduction from Workers Education Association tutor George Cromack at the Stephen Joseph Theatre, Scarborough, on Thursday April 16.
Friday, 21st February 2020, 9:28 am
Updated
Friday, 21st February 2020, 9:30 am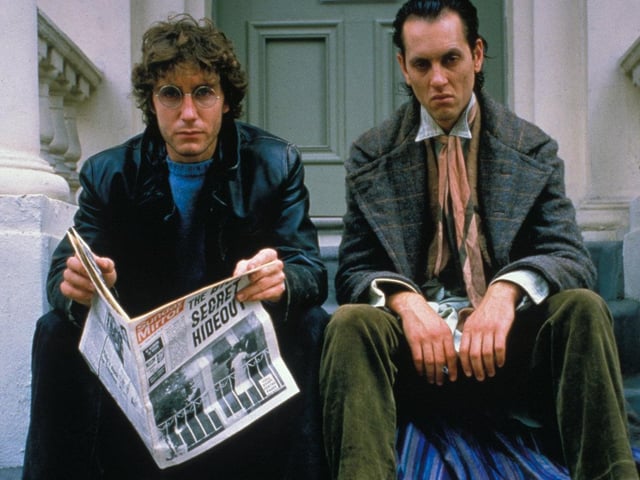 Withnail and I
Starring Richard E Grant - Gosford Park, Star Wars Paul McGann - The Monocled Mutineer, Holby City - and Richard Griffiths - The History Boys, Pie in the Sky - the film, set in 1969, tells the story of two unemployed actors who decide to escape the squalor that has become their lives in London and take a holiday in the Cumbrian countryside … this turns out to be a mistake.
Originally released in 1987, the film was written and directed by BAFTA winning Bruce Robinson - The Killing Fields, Romeo and Juliet - and was inspired by his own time as a struggling actor and aspiring writer.
Known for its ever-quotable lines and use of 1960s music, the film has become a popular cult favourite with British audiences.
The film also marked the unforgettable cinematic debut of Richard E Grant as title character Withnail.
The chance to catch Withnail and I on the big screen coincides with its inclusion in the WEA Film Studies course Life, As Seen On The Cinema Screen starting from Monday April 20 for 10 weeks.
The course focuses on films that chart the ups and down of life and the passage of time.
Tutor George Cromack said of the course: "I'm really looking forward to this chance to delve into cinema's depictions of the adventures and misadventures of life from childhood to the more senior years, exploring some film favourites."
For details of this and other WEA courses in the Scarborough area, please visit www.wea.org or Call: 0300 303 3464 to enrol now.
Withnail and I is open to all and will be for one screening only. It starts at 7.45pm.
Tickets: 01723 370541 or www.sjt.uk.com.