Explore Greenland and Ghana in the next Gallery Screenings Online from Scarborough Art Gallery
Scarborough Art Gallery's online film nights restart this month after a summer break with a look at film and photographic archives from two very different cultures – Greenland and Ghana.
Tuesday, 22nd September 2020, 10:40 am
Updated
Tuesday, 22nd September 2020, 10:44 am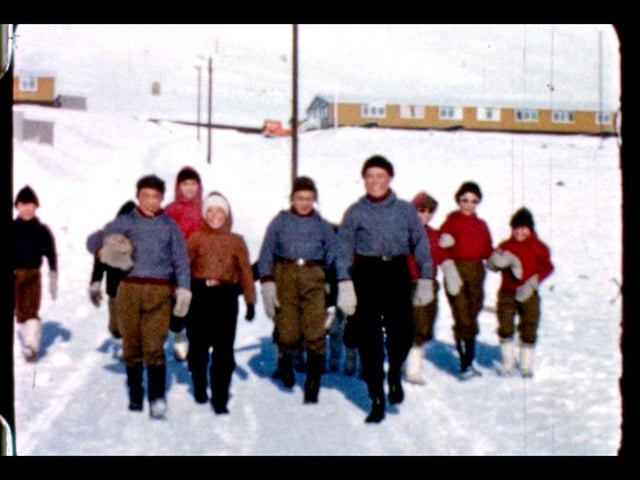 The free online film archive comprises private Super 8 films from Greenland from the 1950s, 60s and 70s.
Hidden Archives focuses on the role of archive film and self-representation in the two countries and can be view on Tuesday September 29 at 7pm.
Emile Hertling Péronard, from Ánorâk Film, will talk about and show films from Inuiaat Isaat, or 'eyes of the people'. This free online film archive comprises private Super 8 films from Greenland from the 1950s, 60s and 70s.
The second presentation will be from photographer Nii Obodai, who founded photography organisation Nuku Studios in Ghana in 2015. Nuku Studios focuses on storytelling and is committed to growing and creating a self-sustained community and network of and for photographers. Obodai will talk about The Archive Project, which collects images of historical Ghana, and Northern Ghana Life, for which 11 Ghanaian and international photographers have made a visual documentation of the society and landscape of Northern Ghana:
The event will be hosted by film curator Martha Cattell, who says: "Filmmakers, like curators, have historically been the 'voice' of other cultures, presenting their view of a society as the 'real' story. But archive projects around the world have been trying to re-dress this. We'll be showcasing two collected archives with a chance for conversation and questions afterwards."
Each Gallery Screening has optional live captions from a stenographer; downloading the app version of Zoom is recommended for those wishing to use this function. A transcript and recording will be available after the event.
A 'social story' (or visual guide) with illustrations by Scarborough artist Savannah Storm explains the format and accessible elements of the screening.
Access to the event is by password only, available, along with a link, by emailing Martha Cattell at [email protected] – the social story is available from the same address.
The introduction and question and answer will be available post-event on Scarborough Museums Trust's YouTube channel, where you can also find the recorded introductions and questions and answer sessions from previous screenings: http://bit.ly/YouTubeSMT