Films at Scarborough's Hollywood Plaza and Stephen Joseph Theatre - including Disney latest adventure
The following films are on at the Hollywood Plaza and the Stephen Joseph Theatre, both in Scarborough, from Thursday November 23.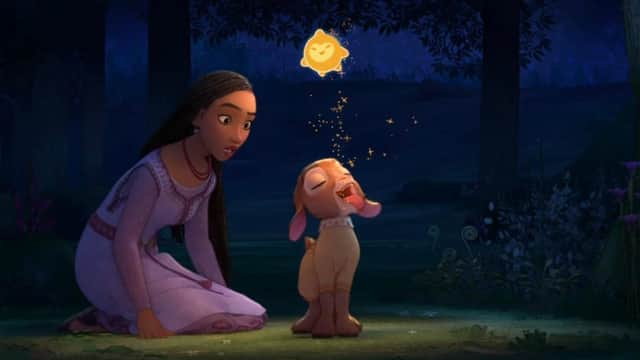 The Marvels (12A): Carol Danvers gets her powers entangled with those of Kamala Khan and Monica Rambeau, forcing them to work together to save the universe.
Thursday November 23 at 5pm.
The Hunger Games: The Ballad Of Songbirds And Snakes (12A): Coriolanus Snow mentors and develops feelings for the female District 12 tribute during the 10th Hunger Games.
Daily from Friday November 24 until Thursday November 30, daily at 7.30pm (except Saturday November 25).
Wish (U): Disney's Wish follows a young girl named Asha who wishes on a star and gets a more direct answer than she bargained for when a trouble-making star comes down from the sky to join her.
Friday November 24 at 5pm; Saturday November 25 at 11am, 1.30pm and 4pm.
Sunday November 26 at noon.
Monday November 27 and Tuesday November 28 at 5pm.
Wednesday November 29 at 2pm and 5pm and Thursday November 30 at 5pm.
Cliff Richard The Blue Sapphire Tour 2023 (U). Event Cinema Presentations.
Sat November 25 at 7pm and Sunday November 26 at 3pm. All seats £15.
Some Like It Hot (1959, dementia-friendly screening):
Two musicians witness the St Valentine's Day Massacre and find a way out of the city before they're found and killed by the mob. Marilyn Monroe, Tony Curtis and Jack Lemmon star. With an introduction by Tim Tubbs and sing along with Bill Scott.
Friday November 24 at 1pm.
Moviedrome: Mon Oncle (1958): French writer and director Jacques Tati stars in this first colour outing for his comedy character. Intro from film expert George Cromack.
Friday November 24 at 7.45pm
The Great Escaper: Bernard Jordan, Michael Caine, escapes from his care home to attend the 70th Anniversary of the D-Day Landings in France. Also starring the late, great Glenda Jackson.
Saturday November 25 at 2.45pm and 7.45pm; Monday November 27, Tuesday November 28, Wednesday November 29 at 7.45pm; Thursday November 30 at 1.45pm and 7.45pm.
The Old Oak: Ken Loach partners again with screenwriter Paul Laverty for his latest film. In a once thriving North-East mining community, The Old Oak is the last pub standing, kept afloat by a few remaining locals who feel abandoned by the system.
When a group of Syrian refugees arrive to be placed in the area's cheap, vacant homes, tensions rise, but an unlikely union forms between the pub's affable landlord and a young photographer.
Friday December 1 at 1.45pm and 7.15pm.
André Rieu's White Christmas: An unforgettable celebration of all things festive in a beautiful winter wonderland.
Saturday December 2 at 1.45pm; Thursday December 7 at 7pm