More films coming up at Whitby Pavilion cinema - what you can see and when
As final reopening plans are finalised, Whitby Pavilion have confirmed yet more cinema screenings.
Thursday, 20th May 2021, 2:51 pm
Updated
Thursday, 20th May 2021, 2:52 pm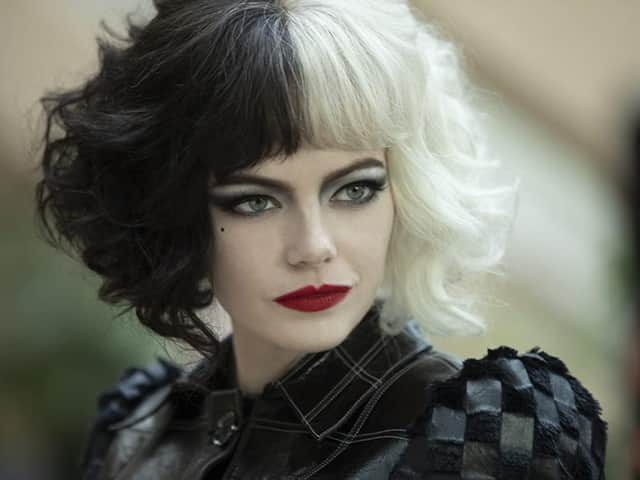 Emma Stone as Cruella.
Following on from the announcement of the reopening showings of 'Peter Rabbit 2: The Runaway' (May 30 to June 3) the Pavilion's cinema will also be screening family favourites Cruella (12A), Scoob (PG) and Tom & Jerry: The Movie (PG) in the forthcoming weeks.
Emma Stone makes her Disney Villain debut as the unmistakable Cruella De Vil (June 12 to 17) in this comedy drama film set during the 1970s in London and in the midst of the punk rock movement.
Alongside Stone stars award- winning actress Dame Emma Thompson as The Baroness.
Dame Emma Thompson as The Baroness in Cruella.
Cruella's life seems intent on making sure her dreams never come true.
Having wound up penniless and orphaned in London at 12, four years later Estella runs wild through the city streets with her best friends and partners-in-(petty)-crime, Horace and Jasper, two amateur thieves who will later go on with her to make crime history.
A number of childhood favourites such as Dick Dastardly, Mutely and Captain Caveman star alongside the Mystery Inc. gang Fred, Daphne, Velma, Shaggy and Scooby Doo as they return to the big screen to star in Scoob on the weekend of June 5 and 6.
Tom and Jerry are also back with a bang in a new blockbuster which will be shown on June 19 and 20.
Chloe Grace Moretz in Tom & Jerry.
The cat and mouse duo now reside in New York City and it's up to Chloë Grace Moretz's character, Kayla to sort out the cat and mouse duo once and for all.
After a year of closure, the cinema screenings will kick start a packed summer at the Pavilion with theatre returning to the venue on Friday June 4 with the performances of Wizard of Oz prior to many festivals, themed weekends, music concerts and theatrical performances should socially distancing restrictions allow.
Tickets for all screenings are onsale now and are available from the Whitby Pavilion Box Office online www.whitbypavilion.co.uk or by calling (01947) 824768.