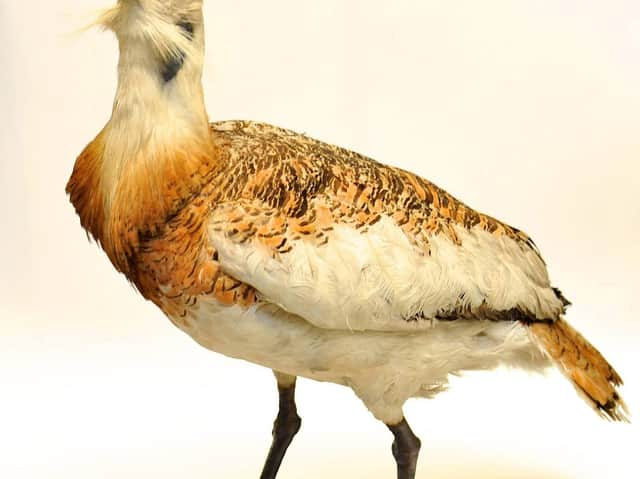 The first event looks at extinct animals
Gallery Screenings Online will now take place on the last Tuesday of each month and will feature films selected to give audiences a new perspective on both visiting exhibitions and the permanent Scarborough Collections, followed by a question and answer session.
The first event, Captive Animals, from 7pm on Tuesday April 28, will look at captive and extinct animals and how film has been used to represent them.
It will start with the nine-minute documentary Zoo, by Bert Haanstra, followed by Leanne Allison and Jeremy Mendes' 20-minute interactive film Bear 71.
The 1962 film Zoo compares the behaviour of animals and humans using a hidden camera to capture the true nature of both man and beast. Zoo was nominated for the 1963 BAFTA Award for Best Short Film.
Bear 71 explores the life of a real grizzly bear in Banff National Park, which was monitored by wildlife conservation offices from 2001-2009. It gives viewers the experience of 'being' a bear, and explores how one animal's life is interlinked and affected by the movements of humans and animals around it.
The screenings will be followed by a 30-minute question and answer session with Jim Middleton, collections manager at Scarborough Museums Trust, who will be speaking about the natural history collections within the archive, and with artist and designer Lucy Carruthers.
Film programmer Martha Cattell says: "Scarborough Museums Trust has a large collection of taxidermy animals locked away in the stores. Some of the species represented – the great bustard, the great auk, of which we have a rare egg, the passenger pigeons, Captain Cook's bean snail – are now extinct largely due to human intervention.
Their bodies now rest, static and captive in the archives. They are ghosts of species lost and haunted by the human actions that led to their demise."
Simon Hedges, head of curation, collections and exhibitions at Scarborough Museums Trust, which runs the Rotunda Museum and Scarborough Art Gallery, said: " We launched the Gallery Screenings programme at Scarborough Art Gallery in early March and then, of course, had to cancel it after the first one because of the coronavirus lockdown.
"We're absolutely delighted to be able to continue these fascinating events online. They will return to the gallery once we reopen to the public."
Access to Gallery Screenings Online event on April 28 is by password only, available, along with a link, by emailing Martha Cattell at [email protected]
The question and answer and introduction will then be available post event on Scarborough Museums Trust's YouTube channel here