Scarborough's Hollywood Plaza to reopen
The Hollywood Plaza cinema in Scarborough reopens on Friday October 23.
Tuesday, 20th October 2020, 3:20 pm
Updated
Tuesday, 20th October 2020, 3:58 pm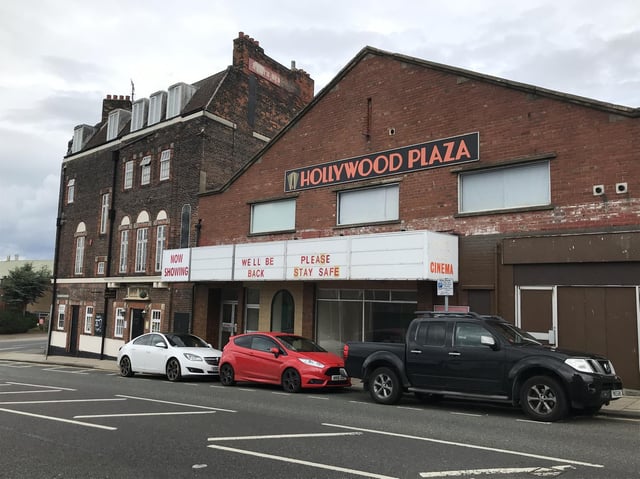 Hollywood Plaza in Scarborough
Cats and Dogs 3 Paws Unite (U)
It's up to Roger the Dog and Gwen the Cat to thwart the im-paws-ibly diabolical scheme of an evil parrot determined to restart the war between cats and dogs!
Max Winslow and the House of Secrets (12a)
Five teens compete to win a mansion from an eccentric billionaire. The night takes a dark turn when they become trapped and forced to face off against a supercomputer who has gone rouge.
Armed with only one word, Tenet, and fighting for the survival of the entire world, a Protagonist journeys through a twilight world of international espionage on a mission that will unfold in something beyond real time.
Special Screening on Saturday November 21 and Sunday November 22
Little Mix: LM5 - The Tour Film. Starring: Perrie Edwards, Jesy Nelson, Leigh Anne Pinnock, Jade Thirlwall
The cinema is run by Brenda and Barrie Stead.
"The programme will mix the best of new releases, event screenings and the most popular films of the past, seen on the big screen as they were produced form," said Mr Stead.
"All measures have been taken to comply with the Government's guidelines on Covid -19, to protect our customers and staff," he said,
All performances can be booked on line or at the cinema on the doors.
On line booking opens Wednesday October 21 at noon.