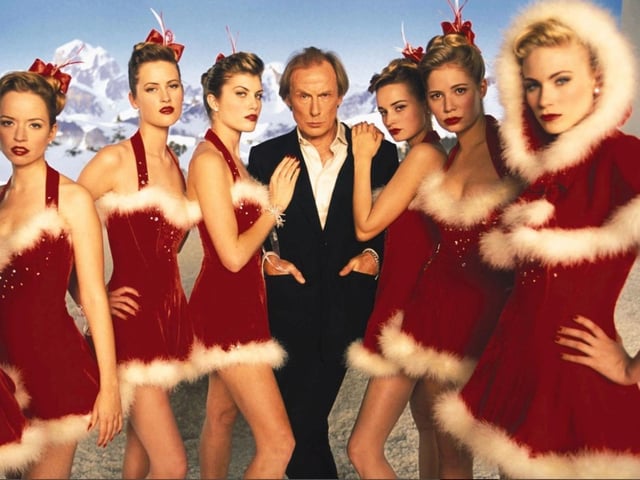 Love Actually will be screened in December at the Stephen Joseph Theatre big screen
The cinema at the town-centre theatre is presenting the SJT Christmas Selection Box, a mini film festival of movies ranging from family fun with Home Alone to the ultimate 'is it or isn't it a Christmas movie', Die Hard.
The SJT Christmas Selection Box movies are:
The Nutcracker (Royal Opera House recorded, 2016)
Peter Wright's interpretation of The Nutcracker has been enchanting children and adults alike since its first performance by The Royal Ballet in 1984. Filmed in 2016, this charming and magical production of Lev Ivanov's 1892 ballet combined with Tchaikovsky's sumptuous, iconic score are presented in a festive period setting with vivid designs.
Tuesday December 15 at 6.30pm; Thursday December 17 at 1.30pm
It's a Wonderful Life (1946)
"Every time a bell rings, an angel gets his wings." Join James Stewart, Donna Reed, Lionel Barrymore and Henry Travers as Clarence the angel in Frank Capra's classic festive fantasy, considered by many to be the greatest Christmas film ever.
Wednesday December 16 at 6.30pm, Friday December 18 at 1.30pm
Yippee-ki-yay! The action thriller that turned the great Alan Rickman from a British stage actor into a screen villain also stars Bruce Willis, Alexander Godunov and Bonnie Bedelia in a thrilling romp around LA's Nakatomi Plaza on Christmas Eve.
Thursday December 17 at 6.30pm; Friday December 18 at 6.30pm; Saturday December at 19 1.30pm
There are stellar casts, and there are stellar casts. Love Actually's includes the best of British talent: Bill Nighy, Colin Firth, Liam Neeson, Emma Thompson, Martin Freeman, Joanna Page, Chiwetel Ejiofor, Andrew Lincoln, Nina Sosanya, Julia Davis, Alan Rickman, Adam Godley… even Ant and Dec sneak in there. And with cameos from Billy Bob Thornton, January Jones and Jeanne Moreau to boot, it must be one of the starriest movies ever.
Saturday December 19 at 6.30pm; Monday December 21 at 6.30pm
Home Alone (1990 – 30th anniversary screenings)
Schitt's Creek fans will enjoy seeing a young Catherine O'Hara as Kate, trying desperately to get back to her eight-year-old son Kevin (Macaulay Culkin) who has been left – yes – home alone and apparently at the mercy of two ruthless burglars, played by Joe Pesci and Daniel Stern. Guess who comes out on top…
Monday December 21 at 1.30pm; Tuesday December 22 at 6.30pm; Wednesday December 23 at 1.30pm
The Muppet Christmas Carol (1992)
It shouldn't work, but it does – the Muppets' take on the Dickens classic sees Michael Caine's Scrooge meet his match in Kermit and Robin the Frogs as Bob Cratchit and Tiny Tim, alongside all your favourite Muppet characters, and is the perfect introduction to the story for younger members of the family.
Tuesday December 22 at 1.30pm; Wednesday December 23 at 6.30pm; Thursday December 24 at 1.30pm
Cinema tickets for films are £7 (concessions £6; Circle members/NHS/under-30s £5); for event cinema including 'captured live', £12; for live streamings, £17.
To book, please visit the website: sjt.uk.com/whatson or call the Box Office on 01723 370541 - open Tuesdays to Saturdays, noon to 5pm [8pm on days with live performance], for both phone calls and in-person bookings.