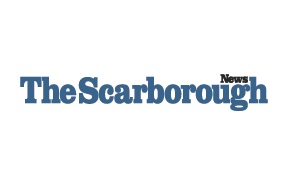 The entertainer promises a wonderful evening celebrating the finest and best loved songs from the West End stage and the bright lights of Broadway.
For this tour James will be joined by Rebekah Kelly, Olivia Burke and Nathan Jenkins.
"It will be a very high quality and entertaining show. The tickets are already selling well – if you like musicals you should be there," said James who is also directing the piece.
'I've been producing shows since 2009, starting at Scarborough's YMCA Theatre to packed houses, and with a standing ovation every night.
"Last year was a fantastic year with a season at Scarborough's Open Air Theatre and also a new touring show, Simply Musicals in Concert. It was a great success and we really enjoyed visiting new areas and performing for new people," he said.
Songs from Cats, Les Miserables, Phantom of the Opera, Jesus Christ Superstar, Thoroughly Modern Millie, Jekyll and Hyde will feature in the two-hour show. Numbers from Avenue Q and A Chours Line also feature.
The first date is at Queen Street Methodist Central Hall, Scarborough, on Saturday March 2 at 7.30pm. Tickets cost £8 and can be booked on Scarborough (01723) 376328.