Acclaimed Morecambe and Wise homage show comes to Scarborough Spa - this is when you can get tickets
The highly-acclaimed homage to Morecambe and Wise will take to Scarborough Spa's stage later this year.
Tuesday, 18th May 2021, 2:32 pm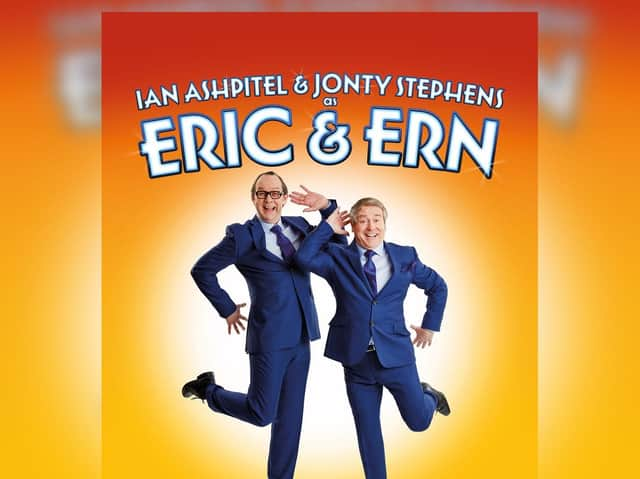 Ian Ashpitel and Jonty Stephens in Eric and Ern
Performed by the Olivier Award nominated duo Ian Ashpitel and Jonty Stephens, Eric and Ern is crammed full of those famous comedy sketches, from Grieg's Piano Concerto, Mr Memory…'Arsenal', to the paper bag trick!
Coupled with contemporary references in their unique style, the show is intended to evoke memories of years when whole families would huddle around the telly on Saturday evenings to share in the much-loved antics of Britain's national treasures.
Tickets for the show on Thursday October 14 go on sale from Scarborough Spa's website here on Friday May 21 at 10am.