Celebration of Last of Summer Wine on way to Whitby Pavilion
A new talk show celebrating everything Last of the Summer Wine is to visit Whitby Pavilion later this year.
Tuesday, 21st April 2020, 12:18 pm
Updated
Tuesday, 21st April 2020, 4:24 pm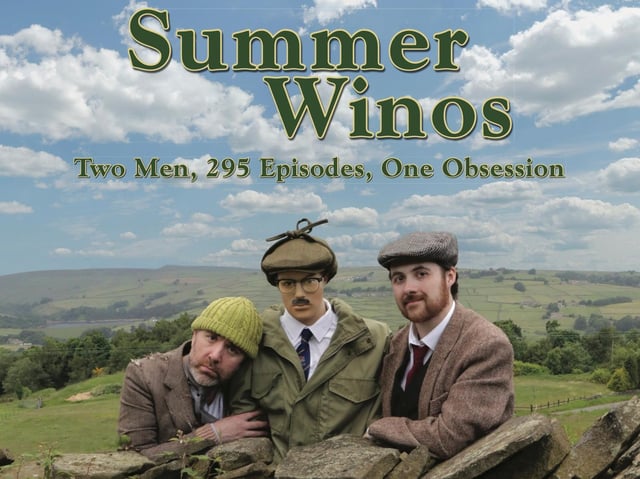 Stage show celebrates of Last of Summer Wine sitcom
Marking 47 years since the very first broadcast, Summer Winos on Sunday October 11 will investigate when does a fondness for a TV show become an obsession?
Andrew and Bob's gentle love of Last of the Summer Wine quickly became a quest to watch all 295 episodes. In order. While visiting locations. Making films. Meeting the cast. Boozing with the writer and ultimately, turning their passion into a show.
Seven years after embarking on the 'Summer Winos' quest, Andrew and Bob take to the stage to explain just how Last of the Summer Wine has taken over their lives, and what you can learn from the world's longest-running sitcom!
There will be dressing up, audience participation, overly-earnest reminiscing, and – brace yourself – kazoos.
The show, presented by BBC Radio Tees presenter Bob Fischer and TV producer Andrew T Smith played to hundreds of appreciative fans at last year's Edinburgh Fringe Festival, is the finest appreciation of a national institution.
Last of the Summer Wine ran for 31 series from 1973 to 2010 including several feature-length specials and spin-offs.
Filmed and set in and around Holmfirth in West Yorkshire, the sitcom struck a chord with the audience and has become the longest-running sitcom of all time.
Summer Winos imaginatively tells the production story behind this grand institution and why the show continues to beloved by millions worldwide.
Tickets are now on sale via Whitby Pavilion's website here